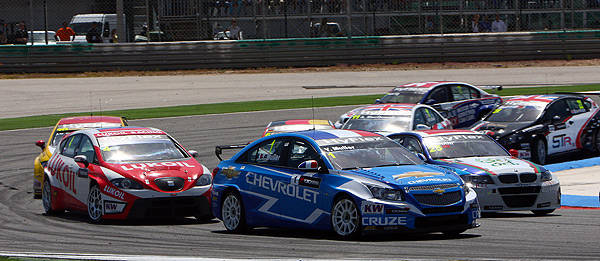 Chevrolet may currently be on top of the standings in the 2012 World Touring Car Championship, but following a strategic review of the American carmaker's motorsport and marketing programs, it has decided to abandon the series at the end of the season.
"Naturally, making this announcement comes with very mixed emotions," said Chevrolet motorsport manager Eric Neve. "This has been an amazing journey from our first season through to the double championship wins with the Cruze. We are extremely proud of the success we have achieved, including giving GM its first FIA world champion titles. We are now all focused on the remainder of the season and bringing home the third double championship titles for Chevrolet."
Despite its decision to leave the WTCC series, Chevrolet will continue to be present in other global motorsport series like Indy Car and GT racing.
The carmaker is currently on top of the WTCC manufacturers' championship with 189 points separating Chevrolet from the BMW customer racing teams. As for the drivers' championship, Yvan Muller is on track to securing his third straight title with the carmaker, although only 18 points separate him from teammate Rob Huff in second place.
While we wish Chevrolet success in its other motorsport endeavors, we can't help but think if this so-called "strategic review" has something to do with Ford and Honda's plans to officially join WTCC next season.