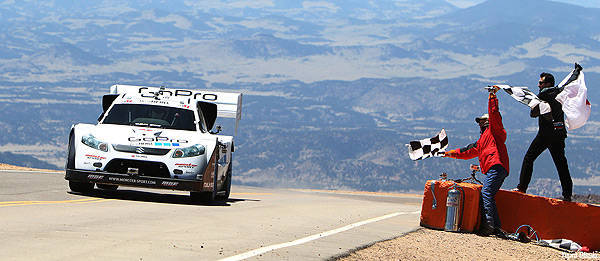 The raging wildfires threatening Colorado Springs and its nearby communities have forced the organizers of the Pikes Peak International Hill Climb (PPIHC) race to postpone the event to a later date. The event was supposed to be held on July 8.
"We have been informed by the US Forest Service that conditions are so extreme--along with the inability to forecast the future of the fire, and with access to Pikes Peak in jeopardy--that the agency can't permit the event to go as scheduled," said Tom Osborne, PPIHC chairman and Colorado Springs Sports Corporation president and chief executive.
Instead, the event will be staged in a few months' time with the date being set within a time frame that allows the option of rescheduling a new race week for drivers, racers, support crews and the agencies that are required to support the race.
"Our deepest concern is for the safety of the public and the competitors, and it was obvious that several agencies charged with public safety would not be able to commit the resources and manpower required to ensure those requirements because of the critical need for their resources at this time," Osborne added.
ADVERTISEMENT - CONTINUE READING BELOW ↓
PPIHC is reportedly already getting in touch with the 211 competitors, with some coming from 15 countries around the world, and informing them of the postponement. The organizers hope to announce the new event date within the next two weeks.
"The 90th Pikes Peak International Hill Climb will be run," Osborne stressed.
ADVERTISEMENT - CONTINUE READING BELOW ↓
Recommended Videos