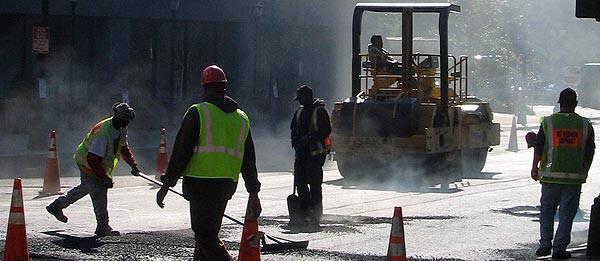 As the Holy Week draws closer, the Department of Public Works and Highways (DPWH) keeps the agency busy with its "Lakbay Alalay Program" to make sure that all motorists and travelers will have a safe and hassle-free road trip from April 17 to 24.

According to DPWH secretary Rigelio Singson, the department will be deploying its Motorists Assistance Centers along critical road sections in major thoroughfares nationwide. Singson has also instructed all the department's regional directors and district engineers to make sure all road sections are well maintained and free of potholes, that pavement markings have reflectors to guide motorists driving at night; that kilometer posts, which serve as a guide to motorists, are detailed and legible; and that informational and directional signs are installed on conspicuous locations and visible along national roads.
"We will also deploy DPWH equipment and mechanics to be assigned in critical areas along national roads in round the clock shift to provide immediate assistance to emergency road situations," added Singson.
He has also directed the DPWH officials responsible for areas with ongoing construction activities to post travel advisories advising motorists of the alternate routes, specifically by noting the entry and exit points and the corresponding distance.
Photo from SXC.hu