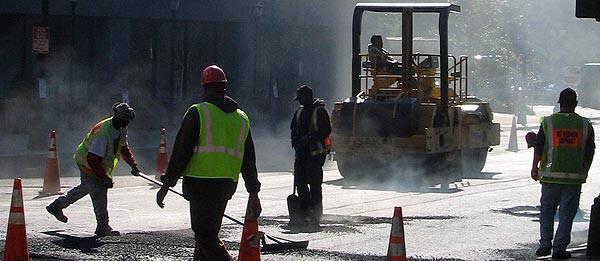 The Department of Public Works and Highways (DPWH) will be assigning maintenance point persons in the department's engineering offices nationwide to monitor the condition of national roads and bridges in their respective areas of jurisdiction.
Calling them the department's "road patrol," DPWH secretary Rogelio Singson said these point persons will be responsible in conducting the daily inspections of their assigned road sections and bridges "to identify and record defects and deficiencies." The road patrol will submit a report to the district office's maintenance engineer who will then schedule necessary repairs.
To ensure that the system is carried out effectively, the district engineer will meet with the maintenance engineer and the road patrol to monitor and evaluate the district office's compliance to respond and correct the noted defects or deficiencies.
According to Singson, this system improves the DPWH's road maintenance service delivery to the public and ensures that "national roads and bridges are safe and convenient to the traveling public at all times."
For urban areas like Metro Manila, a road patrol will monitor at least 30 kilometers of the national road network while in semi-urban and rural areas, approximately 50 kilometers will be covered.
Singson also set the required response time the department is giving its district offices to fix each defect upon receiving the road patrol's report. For example, potholes, alligator cracks, clogged drains and non-existent or faded road markings should be taken care of in three days, while road work that involves major scaling and low or inverted shoulders should be fixed in seven days.
Photo from SXC.hu