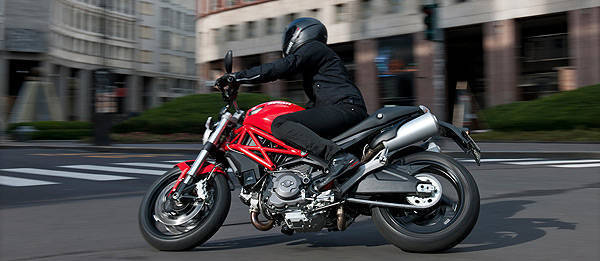 Ducati Philippines, the exclusive distributor of the Italian motorcycle company, has launched the Asian-exclusive Monster 795. If you've always dreamed of owning a Ducati, this offer can't get any better as the Monster 795 is selling for only P570,000.
The Monster 795 is basically a hybrid variant that combines the chassis of the Monster 696 with the engine of the Monster 796. This means the 803cc engine of the Monster 796, which produces 86hp and 78Nm of torque, is packed into the body that has the double-sided aluminum rear swingarm, Pirelli Angel front and rear tires, and the 770mm seat high of the Monster 696.
"In the last three years Asia has seen a terrific growth in terms of sales and interest, we have achieved a lot and at the same time took further steps to improve our brand: the M795 is the result of this achievement," said Mirko Bordiga, chief executive of Ducati Asia Pacific. "The Monster is the Ducati model that is sold in the highest numbers all over the world. It is an icon and represents an important part of Ducati's history. The new Monster 795 has been thought and developed specifically for the Asian markets due to the low seating position that enables the rider to get both feet on the ground for a footed and confident stance, not to mention the big advantage of an agile and comfortable motorbike to use in the crowded streets all over Asia."
Continue reading below ↓
Recommended Videos
Though Bordiga did not disclose Ducati's sales forecast for the Monster 795 is, he did say that as the Italian motorcycle maker's sales in the region continue to grow strong and at a rapid pace, the introduction of this Asian-exclusive Monster "will surely help this growth."