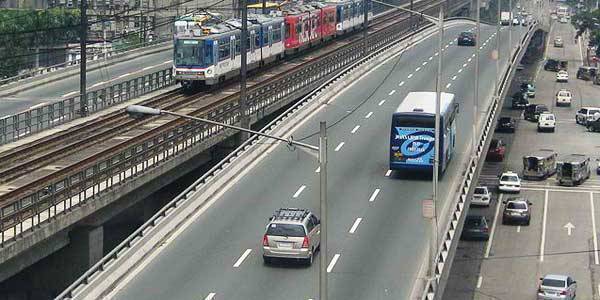 The Metropolitan Manila Development Authority (MMDA) has declared the Epifanio de los Santos Avenue (EDSA) as a special transport and traffic zone.
To manage the country's main thoroughfare, the MMDA has created a special team led by the agency's undersecretary, Alex Cabanilla. He will be assisted by the MMDA assistant general manager for operations officer-in-charge Emerson Carlos, district ground commander Major Epifanio Domingo, and team supervisors Gen. Maximo Dilla, Col. Eduardo Untalan and Capt. Dante Langkit.
The MMDA said with the creation of the special transport and traffic team, EDSA will be "the face" of the agency.
"We should do well here since this is the catalyst of our performance on traffic management," Cabanilla said in a statement. "The creation of the EDSA Special Transport and Traffic Zone is a management approach to handle the EDSA traffic gridlock."
Cabanilla added that traffic enforcers who are part of the handling EDSA will be encouraged "to promote the buddy system and generate a spirit of cooperation."
"We will group our enforcers into teams that will be accountable for their respective areas," he said. "We will strengthen existing monitoring systems and put in place people who can be relied and depended upon to enforce traffic rules and regulations."
Continue reading below ↓
Recommended Videos
Cabanilla also said he is an advocate of motorist vigilance as well as promoting road- and environment-friendly habits like carpooling.
What do you think of making EDSA "the face" of the MMDA?