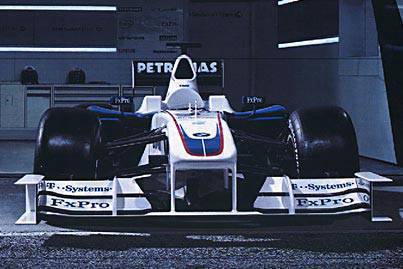 Is your BMW car ready for the pit stop?

Motorists who bring their BMW car to authorized dealers of the German manufacturer for aftermarket services get a chance to win an all-expense paid trip to watch the most exciting races in Southeast Asia.

With the BMW Pit Stop Promo, customers will get raffle tickets depending on the cost of their availed services. Each BMW customer who meets the minimum charge for parts and services will also get a free BMW Sauber Driver Cap.

One lucky client will win the all-expense paid trip to Singapore to watch the Formula One race in September, and three winners will be sent to watch the World Touring Car Championship in Macau in November.

BMW is holding the promo from June 22 to August 31 to encourage BMW owners to avail of its dealerships' services. Entries will be drawn on September 3 and prizes should be claimed by September 11.

"A professional check is one way of guaranteeing that your car is in top condition. With the BMW Pit Stop offer, customers not only get professional service but also enjoy an experiential treat," said Juan Antonio Francia, aftersales director of Asian Carmakers Corp., the local distributor of BMW cars.


ADVERTISEMENT - CONTINUE READING BELOW ↓
ADVERTISEMENT - CONTINUE READING BELOW ↓
Recommended Videos