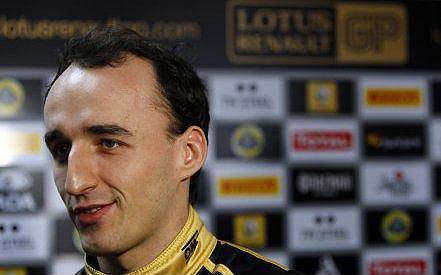 Lotus Renault driver Robert Kubica has been released from the hospital almost three months after his crash in a rally nearly severed his right arm.
Kubica was discharged on April 23 and is reportedly resting in his house in Monaco for a few days. He will eventually move to the facilities of Lotus Renault's team doctor, Riccardo Ceccarelli, in Viarregio, Italy.
Under Ceccarelli's care, Kubica will undergo a a deep rehabilitation program and a preliminary soft training program that will eventually overlap based on the speed of his recovery.
"The mobility of my hand is limited but this is pretty normal in this kind of situation, because the connected arm muscles are still very weak due to the long period of immobility," Kubica said in a statement before being discharged from the hospital. "Things are definitely improving day by day."
Kubica injured his right arm while competing in the Ronde di Andora Rally in Italy in February when his Skoda Fabia rally car struck a wall at high speed.
Photo from Lotus Renault