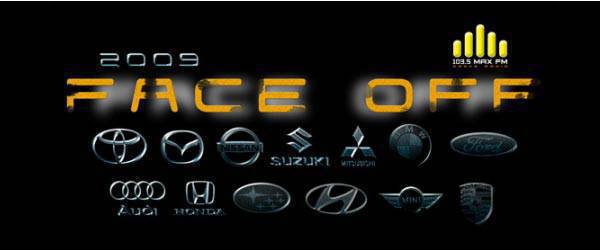 An intercontinental selection of cars will be on display at the Greenhills Shopping Center for the first Face Off Car Show this weekend.
Cars will be vying for various awards including the Best in Paint, Best Interior, Best Graphics, and of course, the Best in Show.
For the car audiophile, the show will have a dbSport Loud Match sound-off where cars with audio ranging from off-the-street to ear-drum-shattering setups will display their wares on Saturday night.
The Face Off Car Show also has a bevy of activities set for the event's two-day run. For kids and kids-at-heart, a replica of two Transformers movie vehicles, Optimus Prime and Barricade, will be on display for your Facebook profile page photo-taking opportunity. There's also a drift track for radio-controlled cars for those who'd like to see 1:18 scale model cars drift minus the life-threatening action. A cosplay contest will also take place for those who either like to play or see people dressed in their favorite anime, manga and video game characters.
Of course, booths from various car-related companies will be there to show their wares, with some even selling their products at generously-discounted prices.
Continue reading below ↓
Recommended Videos