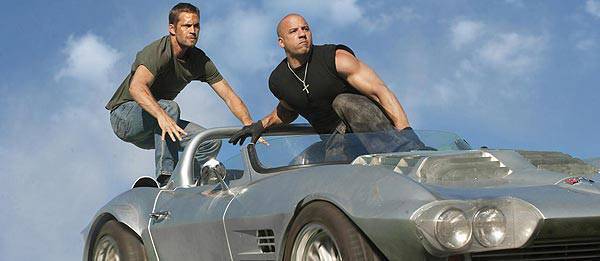 The storyline may be becoming ridiculous with each sequel but petrolheads like us would always patronize any movie that features cars we lust for so prepare yourself as the first trailer of the fifth installment of Fast and Furious is finally online.
Titled Fast Five, the movie sees mainstays Vin Diesel and Paul Walker joined by cast members from the previous Fast and Furious movies like Jordana Brewster, Sung Kang, Tyrese Gibson, Ludacris and Gal Gadot.
The trailer has the action mostly taking place in Rio de Janeiro with the team not only having to deal with the requisite bad guy who wants them all dead but also with a hard-nosed federal agent played by Dwayne "The Rock" Johnson who wants to capture them alive. Johnson apparently knows the team's talent behind the steering wheel as he tells his troops to not "ever let them get in their cars."
While the entire plot is still a mystery, we do get to see a lot of gratuitous car action the franchise has always been known for like using two matte black Dodge Chargers to pull what looks like a bank vault out of the wall, drag it down the street and use it to smash chasing police cars out of the way.
Other cars seen in the trailer are a smattering of Porsches, a modified Nissan 350Z, a Ford GT, a Nissan GT-R and a Volkswaen Touareg.
Fast Five is scheduled to hit the theaters on April 29, 2011. In the meantime, check out the trailer here:
<>