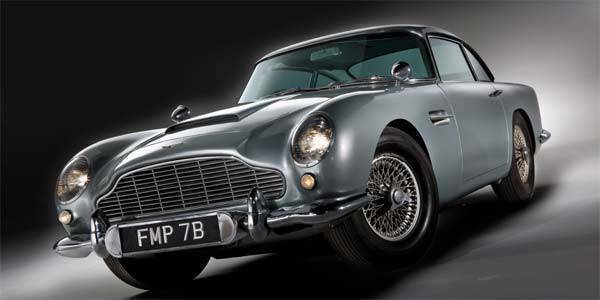 Pierce Brosnan fanboys (and fangirls) may object but to those who grew up watching James Bond films, Sean Connery is the quintessential secret agent with the license to kill. So, if you happen to be a James Bond fan and a car nut, you're in for a treat as James Bond's iconic Aston Martin may be yours for the taking-given the right price.
American radio broadcaster Jerry Lee, who bought the Aston Martin for $12,000 in 1969, is selling the vintage car--the only known remaining Bond DB5 movie car in existence--in an auction through RM Auctions in October.
Autocar.co.uk said the car is "expected to raise around £4 million" or about P274.127 million at £1:P68.53. Proceeds will go to the Jerry Lee Foundation, which aims at reducing American poverty through education, research and crime prevention.
Continue reading below ↓
Recommended Videos
"The James Bond car has brought me much enjoyment for some 40 years," Lee said in a statement on RM Auctions. "Even as I sell it and use the proceeds to fund the Jerry Lee Foundation, the car will continue to give me great pleasure as it furthers the mission of the Foundation to do good around the world."
The Aston Martin was driven as a road car by actor Connery in Goldfinger before it received the full Q Branch treatment--which includes the revolving number plates, tracking device, removable roof panel, smoke screen, oil slick sprayer and bullet proof shield--for Thunderball.
Specs of the car have not been altered since Thunderball, with all the gadgets remaining intact. Here are a few more notes from RM Auctions about the DB5:
-    Exterior paint: Silver Birch
-    Interior: Dark grey leather
-    Engine: 3,995cc
-    Power: 281hp @ 5,500rpm
-    Torque: 391Nm @ 3,850rpm
-    Top speed: 233kph
See more photos of the James Bond car in the gallery below.