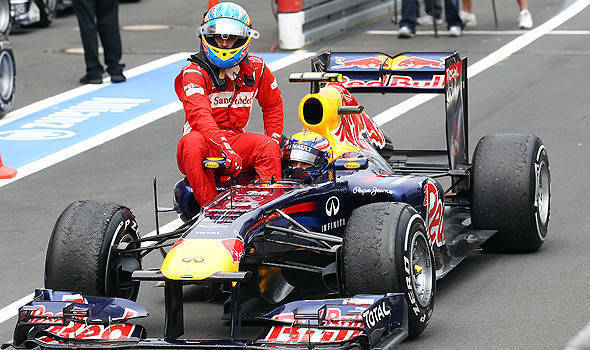 The Fédération Internationale de l'Automobile (FIA) is intent on making Formula 1 an environment-friendly motorsport with the new regulation that requires cars to "run in electric mode (no ignition and no fuel supply to the engine) at all times when being driven in the pit lane" by 2014.
The 2014 season will also see the adoption of a heat motor generation unit, which will see the car recovering the energy generated by exhaust heat. This heat energy recovery system will be paired with the kinetic energy recovery system that in 2014 will have a maximum output of 120kW or roughly 160hp.
These new changes go on top of the sport's major development: the use of 1.6-liter turbocharged V6 engines also starting in 2014.
With all these changes in Formula 1's near future, do you think it helps the sport's appeal or should the FIA bring back the glory days when everything was just down to the driver and the car's mechanical capabilities?
Photo from Red Bull Racing
Continue reading below ↓
Recommended Videos