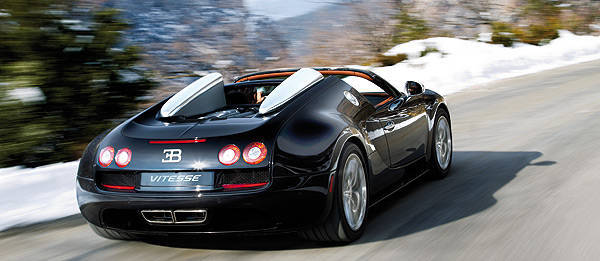 Are you ready for "the most powerful roadster of all time" as defined by Bugatti? You'd better be as the supercar maker is set to unveil the Bugatti Veyron 16.4 Grand Sport Vitesse.
The Vitesse is packed with the same engine found in the Bugatti Veyron Super Sport, which already boasts 1,001hp and 1,250Nm of torque. The new Veyron's 16-cylinder engine with enlarged turbochargers and intercoolers, however, pushes the supercar's output to 1,200hp and 1,500Nm of torque.
The chassis of the Veyron was also modified to give the Vitesse an extra power boost.
"The rapid success of the Super Sport convinced us to increase the performance of the Bugatti roadster," Bugatti presidnt Wolfgang Durheimer said. "Once again our engineers worked hard to demonstrate that Bugatti is able to constantly redefine the boundaries of what is technically feasible. We did our utmost to transfer the achievements of the Super Sport over to the Grand Sport, thereby turning open-top driving itself into an extraordinary experience at high speed."
Continue reading below ↓
Recommended Videos