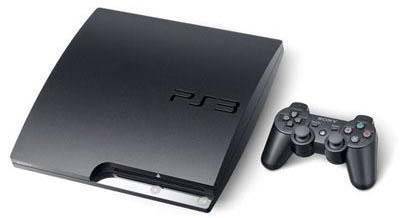 Technolusting? Fulfill those fantasies! Get a chance to win great gadgets or a shopping spree in our Summit Promo and Deals Alerts raffle!
Subscribe to Summit Promo and Deals Alerts for a chance to pick your prize! Choose between a Forever 21 shopping spree worth P15,000, a PlayStation 3 Slim and a 32-gig 4th-generation iPod Touch!
Just send ON SMP iTGP <name>/<bday (mmddyyyy)>/<gender>/<address>/<email> to 2640. Ex: ON SMP iTGP anne sy/01311990/f/2 santol st kamias qc/annsy@yahoo.com
Subscribing to the service is a FREE transaction. You'll only get charged when you receive the alerts. We'll send you promo alerts worth P2.50, maximum of 4 times a month. With this service, you'll never miss out on the promos Summit has to offer!
Continue reading below ↓
Recommended Videos
Mechanics:
1. This promo is open to all mobile-phone users nationwide from April 1 to May 31, 2011. Users must be a subscriber of Globe, Touch Mobile, Smart, Talk and Text or Sun Cellular, whether postpaid or prepaid.
2. Users must subscribe to the Summit Promo Alerts service to register to the promo. Users must text SMP ON <BRAND KW> <NAME/ BDAY/ GENDER/ ADDRESS/ EMAIL> to 2640 for free. Ex. SMP ON iTGP anne sy/01311990/f/2 santol st kamias qc/annsy@yahoo.com
Opting in to the service is free. Once subscribed, the user will receive alerts 4 times a month. For every alert received the subscriber earns one raffle entry on the raffle draw. Each alert is P2.50.
3. Every 10th unique user to subscribe to the Summit Promo Alerts service automatically wins P15 load. Only the first registration to Hand.Interactive's Promo Alerts will be counted for the texter to qualify. Subsequent opt-outs and opt-ins will not be counted.
4. All entries must be in by May 31, 2011 11:59 p.m.
5. Grand draw will be held via electronic raffle on June 2, 2011, 5:00 PM at the Summit Media office. A DTI representative will supervise the drawing of the winner. There will be three winners drawn. Each winner will select the prize he wants from the following: one (1) PlayStation 3, one (1) Apple iTouch, or one (1) Forever 21 Shopping Spree worth P15,000.
6. A participant can only win once per draw. Winner will be notified via mobile phone, telephone and registered mail. When claiming the prize, please present the following: two valid IDs, the notification letter sent via registered mail, the SIM card of the number used to register and text the entry. The prize may be claimed at the Summit Media office located at the 7th Floor of the Cybergate 3 Building Pioneer St. Corner EDSA , Mandaluyong City. For provincial winners, Hand.Interactive will send the prize via courier. Hand.Interactive will also shoulder the shipping cost. If the winner is a minor, a parent or guardian must accompany him upon claiming the prize. Hand.Interactive will allow an authorized representative provided that he/she has all the requirements to be presented in claiming the prize including an authorization letter duly signed by the winner. Redemption period shall be within 60 days from receipt of notification. Otherwise, it will be forfeited in favor of Hand.Interactive with prior DTI approval.
7. All employees of Hand.Interactive, Summit Media, Globe Telecom, Sun Cellular, Smart Communications, Innove Communications, its agencies and their relatives up to the second degree of affinity or consanguinity are disqualified from joining the promo.
8. For inquiries, please call (02) 672-7201 ext. 5 from 9am to 5pm, Monday to Friday.
PER DTI-NCR PERMIT NO. 2170 S2011
Photo from Techie.com.ph