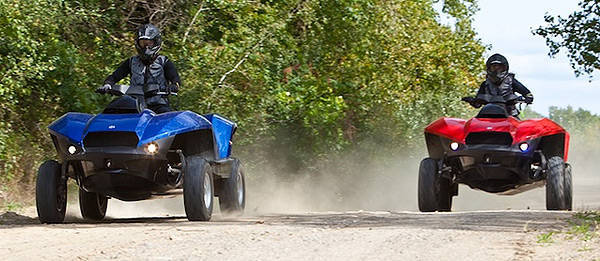 Gibbs Sports Amphibians, the company behind the Aquada high-speed amphibious car that crossed the English Channel in one hour and 40 minutes in 2004, has begun production of the Quadski, an amphibious vehicle that combines the functions of a four-wheel all-terrain vehicle with that of a personal watercraft.
According to Gibbs, the Quadski has a top speed of 72kph on both land and water. On land, the Quadski is powered by a 175hp BMW Motorrad K1300 engine. On water, the BMW engine is coupled with Gibbs' patented water-jet propulsion system, allowing it to generate an extra 140hp.
Gibbs added that transitioning from a land-based vehicle to a water-riding one--and vice versa--only takes five seconds. With just the push of a button, the Quadski's wheels retract or deploy either when entering water or approaching land.
"The Quadski represents an investment of more than $200 million and two million man-hours of work over a period of 15 years," said Gibbs Sports Amphibians founder Alan Gibbs. "With the introduction of the Quadski, our dream of providing high-speed amphibian transportation to consumers has become a reality."
Perfect for next year's rainy season, don't you think?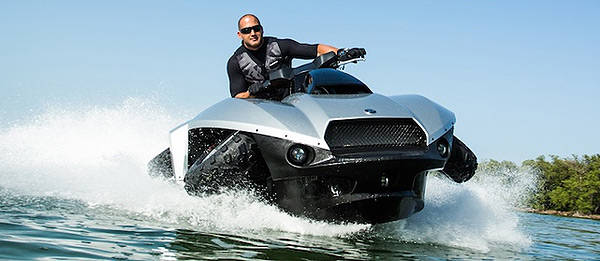 Continue reading below ↓
Recommended Videos