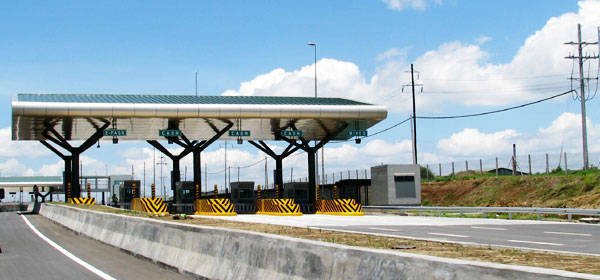 Motorists taking toll roads will soon have to shell out more cash to get to their respective destinations as government has announced it will start collecting value-added tax (VAT) for the use of the highways on October 1.
This means road users will have to pay 12 percent more than the current fee for driving on highways like the North Luzon Expressway (NLEX), South Luzon Expressway and the Subic-Clark-Tarlac Expressway (SCTEX).
In a DZMM report, Toll Regulatory Board spokesperson Julius Corpus did not divulge the new toll matrix as the agency is still finalizing the implementing guidelines that will include the 12 percent VAT in the toll operators' collection.
The rates will be published in national newspapers before they are implemented.
In a separate report, however, ABS-CBN estimates that an ordinary car (Class A) will have to pay P218 instead of P195 for the use of the NLEX, P272 instead of P243 for SCTEX, and P164 instead of P147 for the Skyway.
The collection of VAT on toll was supposed to start in April 2010 but it was deferred as the TRB and the toll operators asked for more time to prepare for its implementation.
The Bureau of Internal Revenue expects to collect as much as P2 billion in additional revenue from the implementation of VAT on toll.
Continue reading below ↓
Recommended Videos
If you're among the motorists who use toll roads regularly, you must be seething with anger right now. We suggest you let your emotions out by using the comment box below before you head out to the highway and risk driving with road rage.