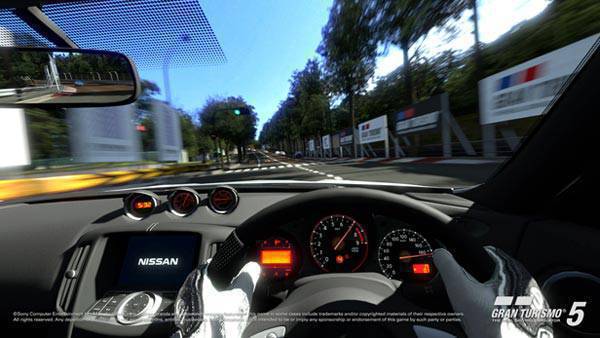 Mark your calendar! Sony has confirmed via the PlayStation blog that Gran Turismo 5 will be released on November 24 in North America and Europe, and on November 25 in Japan.
Roughly five years in the making, Gran Turismo creator Kazunori Yamauchi said the challenges and complexities of GT5's development is the team's version of the Apollo Space Program.
"With the technological leap onto PlayStation 3, our objective with Gran Turismo 5 was to create another great revolution which would not only satisfy our own high expectations, but would meet or even exceed the anticipation of the fans," said Yamauchi. "Satisfying the loyal Gran Turismo followers is at the heart of all of our efforts, which is why it was such a difficult decision to delay the release of the game, and one which we did not take lightly."
Yamauchi also apologized for the agonizing wait GT5 fans had to endure prior to the game's release. He hopes that when gamers "try out the wealth of driving experiences available in Gran Turismo 5, (they) will not be disappointed."
Check out the full car and track list posted by Sony European brand manager Penrose Tackie while we wait for word as to when Sony Philippines plans to release the game here.
Continue reading below ↓
Recommended Videos