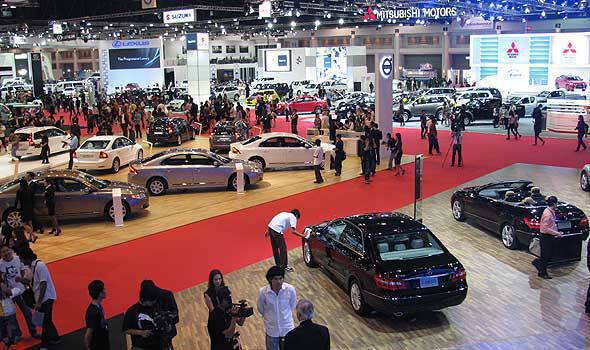 Bangkok, Thailand--The organizers were not kidding when they said the 32nd Bangkok International Motor Show will be bigger than ever. Aside from moving to a larger venue, the stars of the show are also obviously bigger than last year's eco-cars.
The Chevrolet Colorado concept truck and the all-new Ford Ranger unveiled during the opening of the Bangkok International Motor Show created so much buzz it reverberated throughout the entire Southeast Asian region. But of course, the Bangkok International Motor Show has something for everybody. Those who are into sports cars will appreciate the Toyota FT-86 Concept, the Wiesmann Roadster MF5 or maybe even the Proton Lekir. Those who prefer understated cars can check out the all-new Mazda 3 and the Skoda Yeti.
All the improvements in the 32nd Bangkok International Motor Show are geared toward echoing the expectations from Thailand's vibrant automotive industry.
"This year, it is expected that auto sales would reach 850,000 units and motorcycle sales would reach 1.8 million units. This clearly indicates that the industry is growing further," said Prachin Eamlumnow, chairman of Grand Prix International Co. Ltd, which organizes the Bangkok International Motor Show. "The launch of many new models such as the Honda Brio, the new Mazda 3 as well as the global right-hand-drive launch of six Mercedes-Benz models will surely attract much attention from show visitors this year."
Continue reading below ↓
Recommended Videos
So if you find yourself in Bangkok between March 25 and April 6, check out the one international motor that displays the most number of relevant car models for Southeast Asia. Oh, and the car show models are nice to look at, too, but that's another story.
Photos by the author
[gallery]840[gallery]