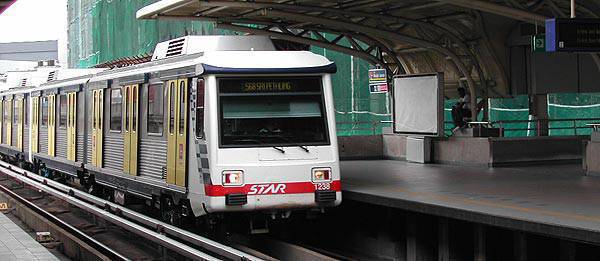 Cebu Rep. Eduardo Gullas wants the proposed Cebu Light Rail Transport (LRT) system to be included in the government's list of high-priority public-private partnership (PPP) projects.
"We are hopeful that the proposed Cebu LRT project will be among those lined up by national economic and transport partners for possible execution under the public-private partnership scheme," Gullas said in a statement. The lawmaker is a former governor of Cebu.
Gullas authored House Bill 92, which proposes the Act Providing for the Cebu LRT System for Operation in Cebu City and Metro Cebu, and Appropriating Funds Therefor.
"Cebu desperately needs a modern, efficient and reliable LRT system, backed by extra railways on both ends, to keep pace with rapid population growth and economic expansion," Gullas said. "Cebuanos deserve a fast, safe and convenient LRT system, which would go a long way in addressing our swelling motor vehicle traffic and pedestrian congestion.
Under the proposed bill, the Cebu LRT system would run between Talisay City and Mandaue City. New railways would also be provided from Talisay to the Municipality of Dalaguete in the south, and from Mandaue to the Municipality Sogod in the north.
If you live in Cebu or if you've been in the city, you'd know how the area desperately needs a solution to the road congestion. Are you one with the lawmaker in pushing for speeding up the Cebu LRT project by getting private partners for its construction?