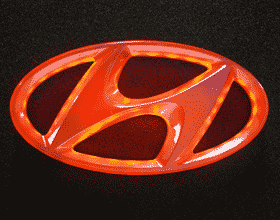 We all know that Hyundai has been on a tear of late not only around the world but also in our market. We all know that in the Philippines, Hyundai overtook Honda in 2010 to become the third-best-selling car brand, next only to Toyota and Mitsubishi. And we all know that Hyundai reported an 82-percent sales growth here after selling a total of 20,172 units, a sharp increase from its 11,086-unit tally in 2009.
Now, with these awesome numbers, you have to wonder what kind of bonuses the personnel of Hyundai Asia Resources Inc. must have received for a job well done last year. Well, we do know now. A reliable source who has close ties with a HARI employee told us exactly how much Hyundai doled out to the entire HARI staff.
Continue reading below ↓
Recommended Videos
However, because we have dear friends at HARI whom we do not wish to put on the spot, we won't reveal the total number of months the employees got in bonuses. Suffice it to say that the corporate gravy was truly fantastic--a fitting reward for the bright minds and hardworking bodies over at HARI. But we will let you have a little fun by giving you a chance to guess the right figure via the multiple-choice question below.
As employees ourselves, we can only cheer this extremely generous windfall. It shows that HARI knows how to take good care of its people, who, in turn, are sure to take good care of Hyundai customers since they can't possibly want this amazing roll to come to an end. But now one obvious offshoot of this might be an overwhelming desire among industry workers from rival car companies to move to Hyundai, and we wouldn't blame them in the least. A surging automotive brand...a steadily growing dealer network...incoming new models...handsome remuneration...what's not to like?
A standing ovation is thus in order for the men and women of HARI, particularly its president, Fe Agudo (who overcame both professional and personal challenges to lead her company to unprecedented heights). May their good fortune continue in 2011 and beyond.
[poll]188[poll]
[gallery]710[gallery]