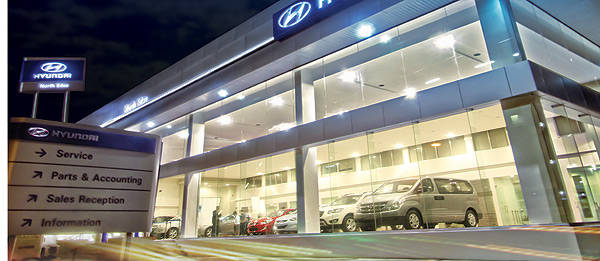 Despite supply issues hampering its sales, Hyundai Asia Resources (HARI) is optimistic about beating its 2010 sales record with strong demand for its vehicles.
"We're confident we can beat last year's number," said HARI chief executive Maria Fe Perez-Agudo. "Although we continue to have problems when it comes to procuring our orders from Hyundai, it's a pleasant problem because it lets us know that people are really interested in our vehicles."
Although Perez-Agudo wouldn't reveal HARI's forecast for 2012, she did say that the company is confident Hyundai will keep its position as the third best-selling car brand in the Philippines.
"There is wisdom in waiting," Perez-Agudo said. "We'll continue to launch new models and keep giving our customers what they always expect from us."
What new models would you want HARI to bring in next year? The Veloster? The refreshed Genesis Coupe? Or the diesel Accent hatchback? We're pretty sure HARI officials are eager to know about the Hyundai vehicle you want to buy next year. Might as well take advantage of the comment box below to get the message across.
Continue reading below ↓
Recommended Videos