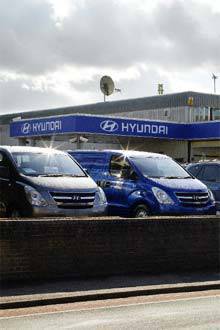 Some say Hyundai caused the delay in the release of the car industry's sales data for November. Some say Hyundai is no longer keen on being part of the Chamber of Automotive Manufacturers in the Philippines (CAMPI). Well, here's a fact: While the industry may be losing a bit of steam with sales only 28 percent up in November compared with growth of over 30 percent in the previous months, Hyundai remains on a strong growth path.
A well-placed source from the official distributor of Hyundai vehicles in the country told TopGear.com.ph that the company moved 1,578 units in November, 32.05 percent higher than the number of cars it sold in the same month last year.
To date, Hyundai Asia Resources has already moved a total of 18,696 units, 84 percent higher than the vehicles sold from January to November 2009.
CAMPI has yet to release the breakdown of vehicles sold by each car company in November. TopGear.com.ph has asked CAMPI president Elizabeth Lee twice about the data but we have yet to receive a reply. Even other carmakers refused to release the numbers without the go-signal of the industry group.
Still, based on previous data, it is most likely that Hyundai remains the third most popular brand in the Philippines in terms of sales. Unless Honda sold over 4,000 vehicles in November, that is.
Photo from Newspress.co.uk