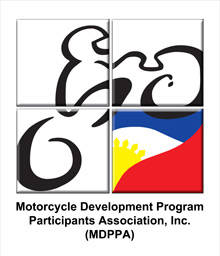 Don't be surprised if you find more and more motorcycles on the road as the Motorcycle Development Program Participants Association (MDPPA) predicts around 820,000 units will be sold in 2011.
"I'm sure that many of you are aware of the growing number of motorcycles in the country and just how this newfound affordable mobility is putting our country on two wheels," said MDPPA president Reynaldo Gener. "The local motorcycle population is now 4.5 million units. In a population of more than 100 million Filipinos, the density ratio is about 34:1, which means that for every 34 Filipinos, one owns a motorcycle. Compared to Thailand, which has a motorcycle density of 3:1, or Vietnam, which has a motorcycle density of 4:1, the Philippine motorcycle industry shows a huge potential for growth."
Quoting figures from the Land Transportation Office, Gener said around 80 percent of new vehicle registrations to date are for motorcycles. He also pointed out that as a group, the MDPPA holds 85 percent of the motorcycle market share in the country.
In 2010, the MDPPA members collectively sold nearly 760,000 motorcycles. By 2013, the group is aiming for its sales to hit the one-million mark, which only echoes just how optimistic the MDPPA is of the growth of the Philippine motorcycle industry.
Continue reading below ↓
Recommended Videos
"So if you don't ride a motorcycle yet, we suggest you start learning how to ride one soon or else you'll be left behind," Gener added. "Because it's only through riding a motorcycle will you get the true feeling of freedom."
The MDPPA is composed of the six major motorcycle manufacturers and distributors in the Philippines, namely Honda, Kawasaki, Kymco, Motorstar, Suzuki and Yamaha.