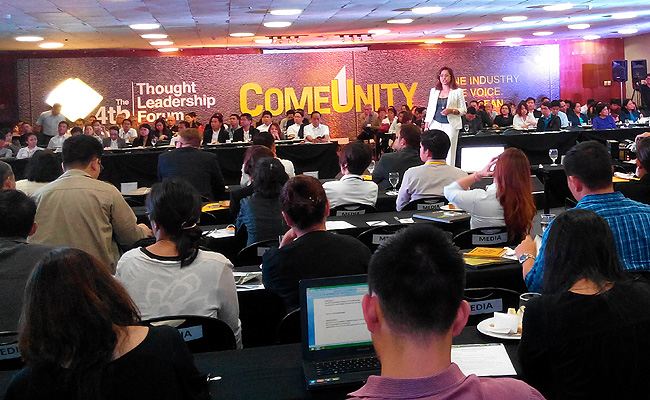 The Association of Vehicle Importers and Distributors held its fourth Thought Leadership Forum today to talk about the planned ASEAN regional integration in 2015. With the regional organization hoping to establish a "free movement of goods, services, investment, skilled labor, and freer flow of capital," Hyundai Asia Resources and AVID president Maria Fe Perez-Agudo shared four demands that are being asked for the Department of Trade and Industry's road map for the local automotive industry prior to the establishment of the ASEAN Economic Community (AEC) by 2015.
These demands are:
1. Shift the traditional investment approach to an objective-based, performance-driven, time-bound one. "The incentive should be given to innovators, to make sure that only those who are deserving are granted incentives. In addition, these incentives should be strictly monitored and guarded by a performance management system."
2. Direct support toward the development of the parts and components manufacturing sector. "Support should be given to the local manufacturers of auto parts to reduce bottom-line cost. Technology transfer to local parts manufacturers will also strengthen the link between original equipment manufacturers and local enterprises, and address the issues of quality and delivery."
3. The implementation of a comprehensive competition policy and promotional consumer welfare. "We believe that we can foster and nurture a more efficient market with advanced consumer welfare. We want a level playing field that puts the consumer first because competitive market expansion will generate better quality products and lower the prices for consumers."
Continue reading below ↓
Recommended Videos
4. A sustained free-trade agreement commitment. "The government must uphold and sustain the policies that maximize the benefits of FTA engagement. The government's policies and programs should align with the FTA engagement, and allow the Philippines to achieve political progress in reducing extortion brought about by protectionist positions across several industries."
"AVID is always in step with market movement," Agudo said during the event. "As a member country of one of the most important economic blocks in the world today, we look forward to what the AEC has to bring for the Philippines. The AEC is changing the game for Philippine business and it's time for us in the automotive industry to take stock, step up, and move as one--establish a policy environment and incentives structure that are synchronized with regional and global developments; push for a level playing field for the entire industry; and ultimately, uphold consumer welfare. In that way, we sustain our industry and contribute to maintaining our country's momentum as an emergent power player in the region."