Good news! The PUV Modernization Program (PUVMP) is making headway nationwide.
Isuzu Philippines Corporation (IPC) turned over 20 units of its PUV units to one of Pasang Masda's umbrella organizations, the Paniqui Gerona Tarlac Transport Services Cooperative (PGT Transeco) on March 15, 2019, in Paniqui, Tarlac. This is in cooperation with the Department of Transportation (DOTR), the Land Transportation Office (LTO), and the Land Transportation Franchising and Regulatory Board (LTFRB).
Also present during the turnover were LTRFRB chairman Martin B. Delgra III, Almazora Motors president Conrad Almazora, INTECO CEO and president Raymond Jarina, and IPC sales division head Joseph Bautista. The purchase partnership between IPC and PGT Transeco was facilitated by the Isuzu Quezon Avenue dealership.
According to the press release, IPC's modernized PUVs have been assembled using the Isuzu QKR77 platform, with the rear body designed and manufactured by Almazora Motors. These are air-conditioned Class 2 vehicles with a side-facing seat configuration.  The Isuzu QKR platform is assembled in the Philippines and is equipped with the Euro IV-compliant 4JH1-TC diesel engine that delivers better fuel economy and cleaner emissions than jeepneys.
ADVERTISEMENT - CONTINUE READING BELOW ↓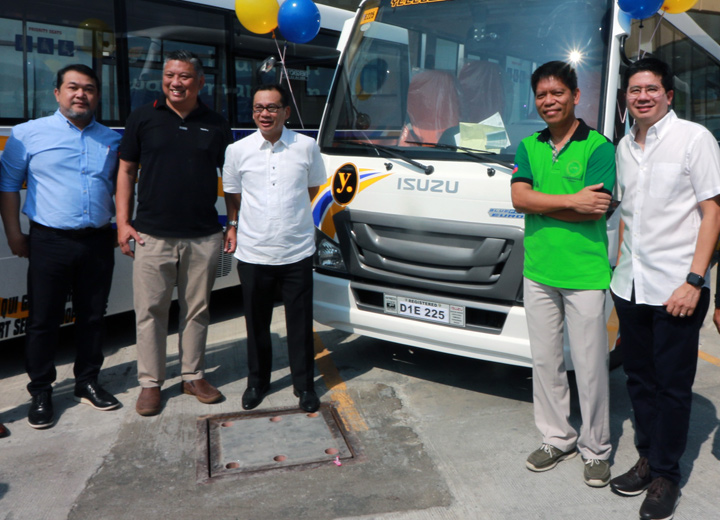 The new PUV body is compliant with Philippine National Standards (PNS 2126:2017), all geared for passengers' safety and added convenience in fare collection. The new PUVs' warranty coverage for cab and chassis is three years or 150,000km, whichever comes first, and separate warranty for body, aircon, and accessories.
ADVERTISEMENT - CONTINUE READING BELOW ↓
Recommended Videos
Delgra commended IPC for its continuous support of the PUV Modernization Program. "Automakers like Isuzu Philippines Corporation play a key role in the modernization program since they provide the units that we need to make this program move forward," he said. "This modernization program actually addresses not simply replacing old units with new ones, but also replacing old practices with new modern systems that will make the transport system more efficient, more affordable and predictable."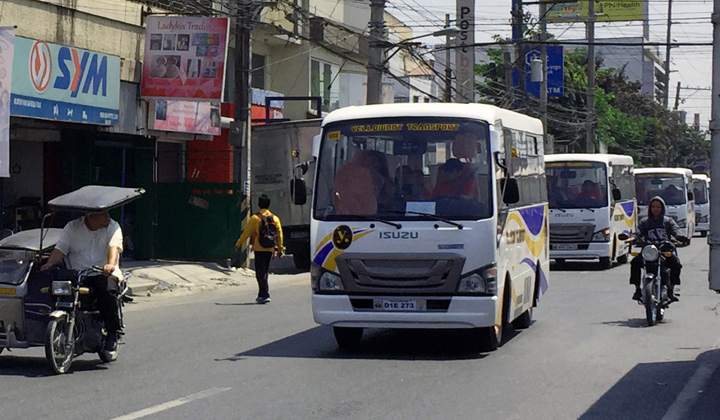 ADVERTISEMENT - CONTINUE READING BELOW ↓
The March 15 turnover is seen as IPC's headway into the largely untapped modernized-PUV market in the province, and the leading Japanese truck manufacturer's clear show of support for the government. "We are very honored to be providing them their modern PUVs as PGT Transeco leads the PUV modernization program rolled out by the local government here in Paniqui, Tarlac," said Bautista. "We are confident that these units will be able to provide them a more durable, comfortable and safe transport solution to the riding public."
The PUVMP is envisioned to replace some 250,000 jeepneys nationwide with new, safe, environment-friendly, convenient, and comfortable PUVs.