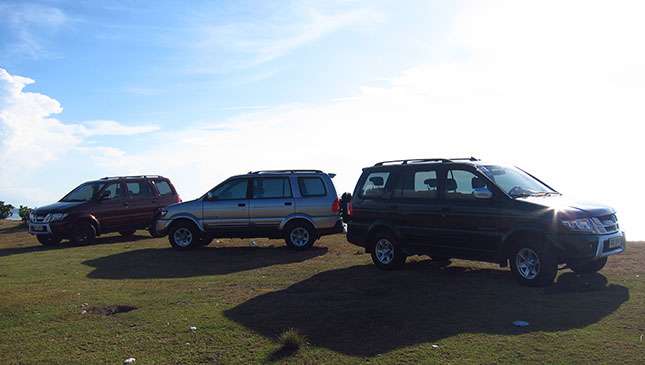 Don't panic, people. If you own an older vehicle, even one that is only at the Euro 2 emission standard, you can still register it at the Land Transportation Office (LTO) next year.
After we wrote about Isuzu Crosswind's swan song, the comments section flooded with worried inquiries. No, your beloved ride won't be banned from the road after New Year's Eve.

Just to be clear: Even if the DENR will no longer accept Euro 2 Certificates of Conformity (COC) as a basis of initial registration with LTO beginning January 1, 2018, this only applies to brand-new vehicles.

This is the reason why the Isuzu Crosswind will finally cease production after 14 years. It cannot meet the Euro 4 standard, thus, it's the end of an era. We feel a bit nostalgic just thinking about it. Another nameplate that won't make the cut is the Mitsubishi Adventure, although there are reports that the L300 will be getting a Euro 4-compliant powerplant.

According to Isuzu Philippines division manager for marketing and sales Joseph Bautista, it's not that easy to retrofit a Crosswind with a Euro 4 engine. "You have to change the transmission, the axle, the brakes (for the faster speeds), and modify the engine bay and chassis," he explains. "It's an entire system, not just the engine. It involves an intake and exhaust system, and on-board diagnostics."

So, to recap: only brand-new vehicles which do not meet the Euro 4 emissions standard cannot be registered anymore.

If you want to buy an Isuzu Crosswind or Mitsubishi Adventure, now is the time to do so. You can still register them come 2018, as long as you buy them before the rules take effect. They are the last of the affordable MPVs, so don't miss your chance to bring one home.

Please spread the word.
ADVERTISEMENT - CONTINUE READING BELOW ↓
ADVERTISEMENT - CONTINUE READING BELOW ↓
Recommended Videos