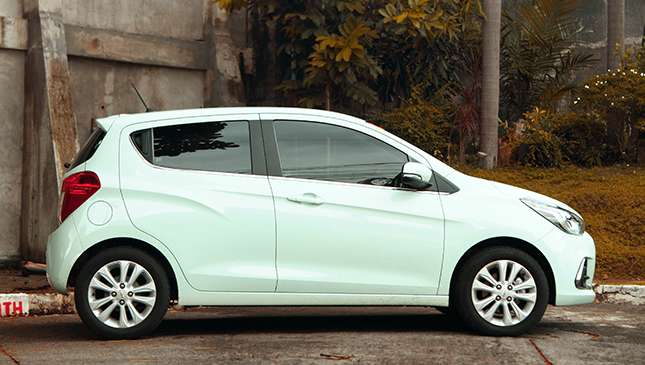 Yup, another week, another updated price list for 2018. This time, it's from the folks over at Chevrolet Philippines. How we discovered this one, though, came as a bit of a surprise.
Other car brands usually give us their new prices in the form of a press release or an announcement. Chevy, though, simply updated the prices on its website without warning. A source alerted us to these changes, and we confirmed with the American carmaker that indeed, these are the new prices under the Tax Reform for Acceleration and Inclusion (TRAIN) law.
You'll notice here that price of some vehicles, like the Captiva, remain unchanged. If we had to guess, it could mean that Chevy updated its prices even earlier in anticipation of the new excise tax. As always, there are price bumps across the range. The top-of-the-line Trailblazer, for example, is now pricier by over P100k. The Colorado pickup, increased and decreased across its lineup for some reason (we'll get try to get to the bottom of this). But if the only Chevy you're after is the Suburban, then you're actually in luck this year.
Continue reading below ↓
Recommended Videos
Peruse the new prices below, and let us know your thoughts in the comments.
| Model/Variant | 2017 SRP (Pesos) | 2018 SRP (Pesos) |
| --- | --- | --- |
| Captiva 2.4 LS AT | 1,313,888 | 1,313,888 |
| Captiva 2.0 LS AT | 1,413,888 | 1,413,888 |
| Colorado 2.5 4x2 LT MT | 1,167,888 | 1,248,888 |
| Colorado 2.8 4x2 LT AT | 1,267,888 | 1,264,888 |
| Colorado 2.8 4x2 LTX AT | 1,387,888 | 1,365,888 |
| Colorado 2.8 4x4 LTZ MT | 1,613,888 | 1,539,888 |
| Colorado 2.8 4x4 LTZ AT | 1,704,888 | 1,571,888 |
| Cruze 1.8 L MT | 858,888 | 858,888 |
| Cruze 1.8 LS AT | 963,888 | 963,888 |
| Cruze 1.8 LT AT | 1,103,888 | 1,103,888 |
| Malibu 2.4 LT AT | 1,398,888 | 1,398,888 |
| Malibu 2.4 LTZ AT | 1,528,888 | 1,528,888 |
| Sail 1.3 LT MT | 713,888 | 791,888 |
| Sail 1.5 LT AT | 768,888 | 865,888 |
| Sail 1.5 LTZ AT | 858,888 | 917,888 |
| Spark 1.4 LT MT | 648,888 | 694,888 |
| Spark 1.4 LT CVT | 682,888 | 734,888 |
| Spark 1.4 LTZ CVT | 763,888 | 859,888 |
| Suburban 5.3 4x2 LT AT | 5,238,888 | 4,852,888 |
| Suburban 5.3 4x4 LTZ AT | 6,238,888 | 5,338,888 |
| Trailblazer 2.5 4x2 LT MT | 1,378,888 | 1,618,888 |
| Trailblazer 2.8 4x2 LT AT | 1,509,888 | 1,704,888 |
| Trailblazer 2.8 4x2 LTX AT | 1,618,888 | 1,805,888 |
| Trailblazer 2.8 4x4 Z71 AT | 1,881,888 | 1,998,888 |
| Trax 1.4 LS AT | 1,123,888 | 1,185,888 |
| Trax 1.4 LT AT | 1,358,888 | 1,535,888 |