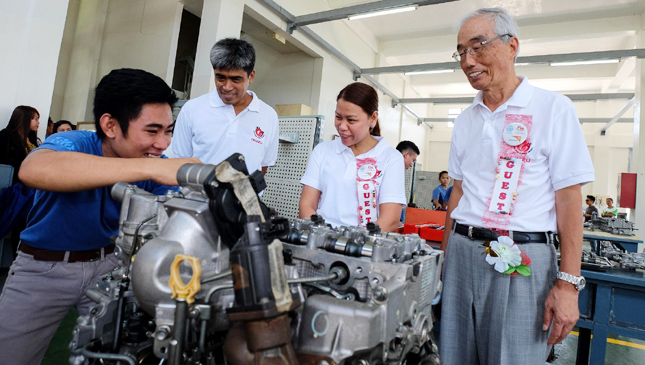 Fourteen new graduates have successfully finished their national competency certification programs at the Isuzu-TESDA Auto Mechanic Training Center in the city of Tacloban, with many of them already securing service technician positions at Isuzu dealerships throughout the country. TESDA, of course, is Technical Education and Skills Development Authority.
Among the graduates was 22 year-old Jhon Moscosa, a former IT student who was forced to discontinue his college education due to financial constraints. He says that when he heard of the scholarships being offered by Isuzu-TESDA, he immediately applied. Jhon believes his decision to continue with the TESDA program despite lengthy delays due to typhoon Yolanda in 2013, paid off, adding that now he's sure of his future and that he can finally support his parents.
Isuzu Motors Ltd. (IML) senior counselor Yoshinori Ida shares that he's happy to see the positive impact the program has had on graduates. He also hopes IML will continue to work with TESDA toward producing similar success stories.
ADVERTISEMENT - CONTINUE READING BELOW ↓
"All they needed was the opportunity for an education," the executive declares. "We gave them that opportunity, and in return we can see that they are helping themselves uplift their status in life. We are very proud that most of our scholars now are living a more comfortable life. We hope to continue this endeavor for as long as possible."
TESDA is currently in the process of securing approval to offer a fifth diploma course, aimed at improving the trainees' supervisory and managerial skills. They have full support from the people at IML, who promise to continue backing them as long as the Japanese execs see the positive impact the program is having on both the graduates and the community. Hopefully, the plans push through, because it looks like these guys are doing some pretty good work.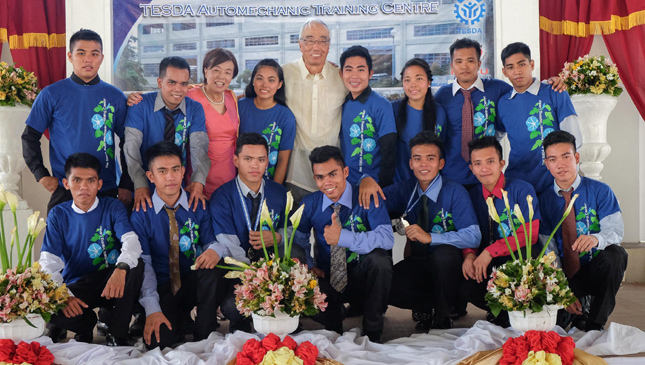 ADVERTISEMENT - CONTINUE READING BELOW ↓
Recommended Videos