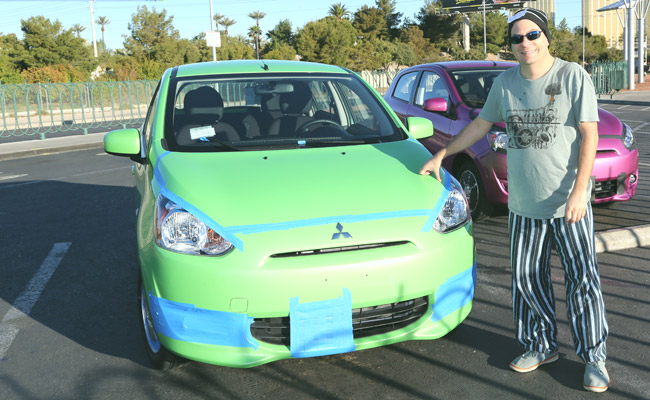 A Mitsubishi Mirage has achieved a mileage of 31.503km/L in the Japanese carmaker's "Extreme MPG Hypermiling Challenge." The feat was achieved following a 442.57km drive from Las Vegas, Nevada, to Mitsubishi Motors North America's headquarters in Cypress, California.
The feat was achieved by About.com's Aaron Gold followed by Popular Mechanics' Mike Austin and Autobytel's Joni Gray, who both did 29.122km/L in their respective Mirage units.
"I think keeping my eyes way down the road, planning ahead and avoiding sudden changes of speed was what gave me the edge," said Gold. "Truth be told, the car made it pretty easy."
For the challenge, the participants were allowed to make very minor modifications to their cars from production form, with everyone choosing to reduce aerodynamic drag like taping over the gaps between the hood and the fenders and covering up sections of their vehicle's front fascia to varying degrees.
"This was such an exciting event, to have such knowledgeable colleagues in our industry to push the limit to see how high of a fuel-economy figure can be achieved in our 2014 Mirage," said MMNA executive vice president Don Swearingen.
The Mirage in the US has the same 1.2-liter in-line three-cylinder engine found in the Philippine-market units, although the horsepower figure posted on Mitsubishi Motors North America's website is 74hp (ours is 77hp). Torque figures in the US and in the Philippines are the same (100Nm).
Continue reading below ↓
Recommended Videos
If the Mirage units in the photos look familair, that's because they appeared in our Instagram post of the day last week.