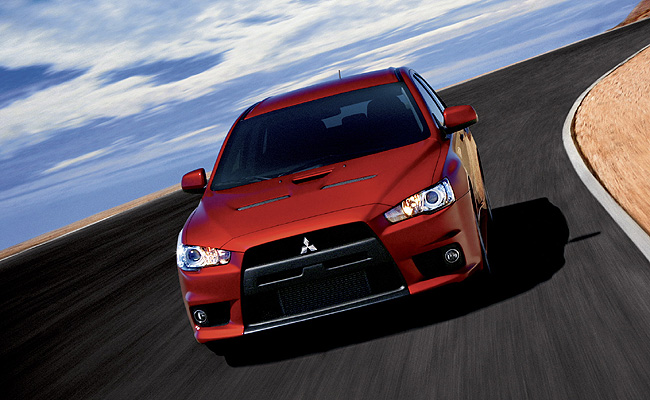 Mitsubishi Motors Philippines is doing a safety recall inspection campaign for the ASX, the Outlander, the Lancer Evolution X and the Lancer EX "as part of the recall campaign earlier announced by Mitsubishi Motors Corporation."
The recall is for three different issues with different models. These are:
* Brake booster - The switch sleeve inside the brake booster is suspected to be improperly installed, which may cause the brake pedal to get stuck and render the vehicle unable to restart. The coverage of the recall involves 27 ASX units sold in 2011. Inspection of the units for this issue is estimated to take 18 minutes, and the replacement of the brake booster, if needed, is expected to take 2.4 hours.
* Brake lamp switch - The insufficient conduction in the switch may reportedly cause the brake lamp not to illuminate and also disable the shift lever from moving out of the park (P) position. The issue involves 558 Outlander units sold from 2007 to 2009, with the replacement procedure estimated to take 18 minutes.
* Engine drive belt pulley - The pulley and auto tensioner could supposedly wear out due to a defective engine drive. The inspection and replacement of the drive belt as well as the replacement of the pulley and auto tensioner, if required, may take from 1 to 1.5 hours depending on the engine type. This recall affects 2,459 Lancer EX and Ralliart units sold from 2008 to 2011, 603 Outlander units sold from 2008 to 2009, 600 ASX units sold in 2011, and 8 Lancer Evolution X units sold from 2008 to 2010.
Continue reading below ↓
Recommended Videos
According to Mitsubishi Motors Philippines, there has been no reported failures and/or incidents nationwide related to the aforementioned recalls. The replacement parts are also expected to arrive within the month. MMPC and its dealers will also contact customers "with potentially affected units for proper scheduling of inspection and servicing at the dealer service centers."
Mitsubishi vehicle owners can also check if their vehicle is part of the recall through MMPC's announcement of the vehicle identification number of the potentially affected units at www.mitsubishi-motors.com.ph. All MMPC service centers nationwide will also attend to "customer inquiries and concerns about this matter."
Customers can get in touch with MMPC's customer care center at (02) 658-0673 from Monday to Friday and from 7am to 4pm.