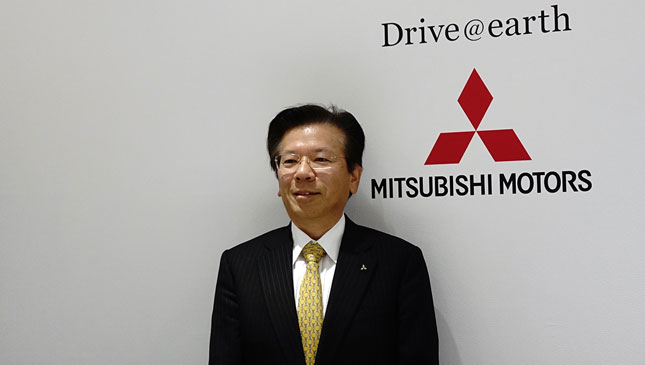 Mitsubishi Motors Corporation has been making headlines quite a lot lately. Unfortunately, it isn't the kind of news the Japanese carmaker (or any company for that matter) would want to make. First was the scandal involving the fictitious fuel-economy numbers of its small cars, the eK Wagon and the eK Space (as well as their Nissan counterparts). Next was Nissan buying a 34% stake in Mitsubishi as part of a bailout move.
And just when everyone thought the automaker would soon weather the storm, a new blow was dealt. Tetsuro Aikawa, the company's president and COO, and Ryugo Nakao, executive vice president, have just relinquished their posts.
The move comes in the light of the aforementioned fuel-economy mess that Mitsubishi finds itself embroiled in. As per a new report, Mitsubishi didn't just fake the numbers, but it did so to pass stringent tests by the Japanese Ministry of Land, Infrastructure, Trade and Tourism. In other words, they misled government officials via fictional figures.
As for Aikawa and Nakao, their resignations will take effect on June 24, during the board's shareholders' meeting. The two gentlemen are also representative directors and will step down from these positions, too. Their replacements will be decided at said meeting.
While it is sad that Mitsubishi is involved in this controversy, we do admire its top brass for their delicadeza. They didn't just own up to their mistakes--they did so at the expense of their job and even their own reputation. How many of our so-called leaders and government officials can do such a thing in the face of a PR crisis?
ADVERTISEMENT - CONTINUE READING BELOW ↓
Photo by Raynand Olarte
ADVERTISEMENT - CONTINUE READING BELOW ↓
Recommended Videos