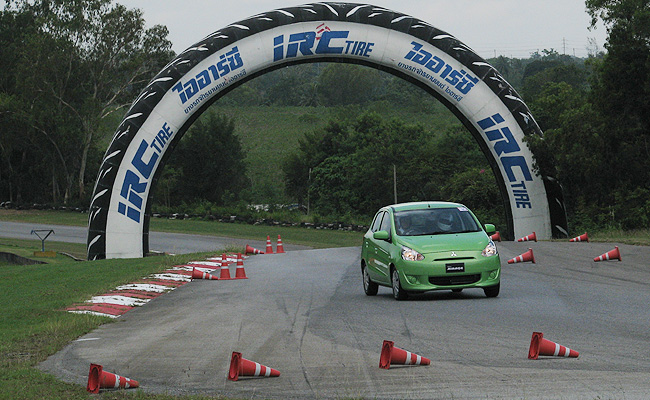 Mitsubishi Motors Corporation is transferring a portion of its research-and-development work to Mitsubishi Motors Thailand, thereby establishing its first R&D facility in the ASEAN region and its first-ever test track outside of Japan.
"The policy to strengthen R&D in Thailand shows the high level of confidence that MMC gives to MMTh and its Thai engineering team," MMC said in a statement.
The R&D facility and test track will reportedly be located in the Chonburi province, only 26km from MMTh's factories in the Laemchabung Industrial Estate. According to MMTh, the course will support the development of new Mitsubishi Motors products and help "evaluate the quality level of production trial vehicles and quality investigations for MMTh products."
The Japanese carmaker added that the R&D facility will be its first in the ASEAN region, while the test track will be its third but the first to be built outside of Japan. Construction of the track is expected to be finished by the first quarter of 2015.
ADVERTISEMENT - CONTINUE READING BELOW ↓
"As MMC aims to reinforce R&D function by transferring some parts to MMTh, we are now in the first phase of the plan," said MMTh president Masahiko Ueki. Ueki once served as Mitsubishi Motors Philippines president from 2008 to 2011. "With more than 500 million baht to be invested, the aim for the test course is to enable us to develop minor-change models by investigating marketability, specific design and technological support for major ASEAN regional products. Moreover, with this course, we could continuously improve ASEAN regional product quality rapidly by benchmarking testing and evaluation."
ADVERTISEMENT - CONTINUE READING BELOW ↓
Recommended Videos