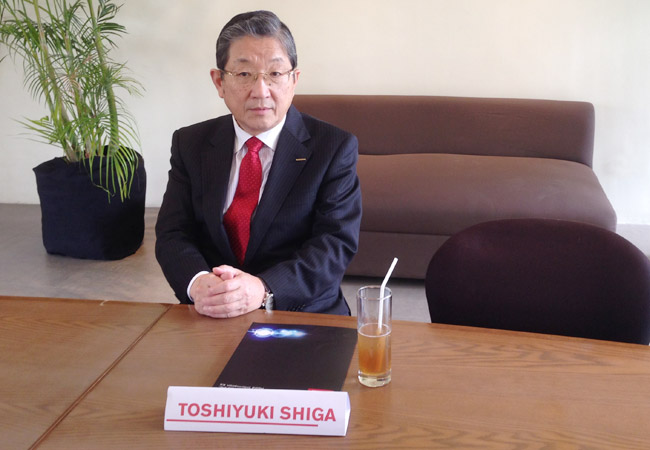 When Nissan Philippines Inc. launched the Sylphy and Altima sedans yesterday, the newly established distributor had a very important guest in the person of Nissan Motor Company vice chairman Toshiyuki Shiga, who took the time to sit down with a small group of local journalists to answer a few questions.
We asked him what he thought of the fact that a country with a population of nearly 100 million people only sold around 200,000 brand-new cars per year. "Very small," Shiga-san admitted, before expressing optimism for the future of the Philippine automotive market.
"Your gross domestic product growth of 7% is very good," he said. "That should result in more buying power for the middle class. In the next five years, you can expect growth in car sales--300,000...400,000...500,000."
We also inquired if Nissan's luxury brand, Infiniti, could arrive on our shores one day in the near future.
"The Philippines is a good candidate market for Infiniti, although we have not yet decided anything [about this]," he replied. "BMW is quite strong here."
If Nissan Motor Company's big boss genuinely believes in our market's potential, you can safely bet that desirable Nissan models are coming our way.
Photo by Vernon B. Sarne
Continue reading below ↓
Recommended Videos