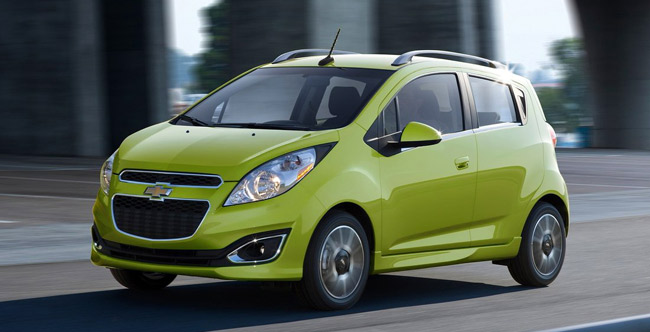 Over a million units of the current-generation Chevrolet Spark have been sold worldwide since it went on sale in India almost five years ago under the "Beat" name. This is a new milestone for the American automotive company's city car. Surprisingly, the small car's biggest market outside of South Korea is the United States, a market that traditionally prefers large vehicles.
The current, third-generation Spark is the first modern city car in the US from a mainstream brand and the only one in its segment to get a "Top Safety Pick" from the Insurance Institute for Highway Safety. Another interesting fact is that over 60% of Spark buyers in the US have never owned a Chevrolet before. The Spark, along with its bigger car siblings--the Sonic and the Cruze--is actually drawing new customers into Chevrolet dealerships.
The current Spark was unveiled at the 2009 Geneva Motor Show, and went on sale the following year. It landed on our shores in early 2011 with a 1.2-liter engine, with the 1.0-liter models following in mid-2011. This Spark is the first iteration to be fully developed under GM by its Korean division General Motors Daewoo Auto and Technology (GMDAT), which was later renamed GM Korea.
Continue reading below ↓
Recommended Videos
(Read: Chevrolet Spark 1.2 LT review)
The Spark's year-to-date sales figures in the US are up 10% compared to the same period last year. Interestingly, newer models like the Mitsubishi Mirage--which stole a healthy portion of the Spark's potential buyers in the Philippines--happen to be the ones playing catch-up in the US.
(Read: Mitsubishi Mirage GLS MT review)
The Spark's modern styling, generous spec list and affordable pricing have made it a popular choice in its segment in the US even though the Mirage has a slight advantage in fuel economy. It hasn't happened in our market, but perhaps a little price-and-spec adjustment could give the local Spark lineup some extra sparkle.