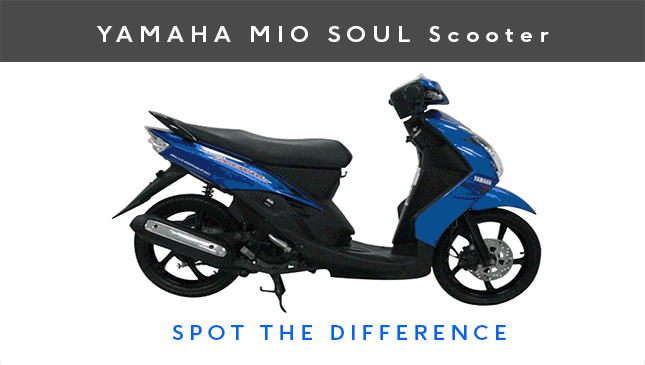 Racal Motor Sales Corporation (RMSC) and Racal Motor Assembly (RMA) have issued a public apology to the Japan-based Yamaha Motor Company Limited for adopting design elements on two of Racal's motorcycle products. The copied designs were originally from hot-selling scooter and underbone models of the Japanese brand.
ADVERTISEMENT - CONTINUE READING BELOW ↓
In a press statement, Yamaha said Racal violated intellectual property rights when the latter incorporated the design cues of its MD110 underbone and JR125 scooter from the Yamaha Sniper and Mio Soul, respectively.
"The Philippine Industrial Design Registrations No. 3-2005-000512 and No. 3-2006-000587 protect the whole designs of the Sniper and Mio Soul in which Yamaha exclusively owns the rights to. These rights have been violated under the Intellectual Property Code of the Philippines, as amended, and other applicable laws, rules, and regulations," Yamaha further said.
In citing the contents of the letter of apology sent to Yamaha, the Japanese manufacturer said: "Racal Motor Sales Corporation admitted selling and distribution of the MD110 and JR125 that bear the designs of the SNIPER AND MIO SOUL respectively." Racal also stated that it procured parts from suppliers and manufacturers in China, and undertook the assembly process in the Philippines.
Following the apology, Racal assured Yamaha that it will stop selling and distribution of the MD110 and JR125 in the local market.
ADVERTISEMENT - CONTINUE READING BELOW ↓
Recommended Videos
Meanwhile, Yamaha advised the public to pay attention to details of the motorcycle that they are planning to purchase, to ensure that only original parts were used for the product, and it goes without saying that the motorbike itself should be original. This is also to safeguard the world-class safety standards and quality of the Japanese motorcycle brand.