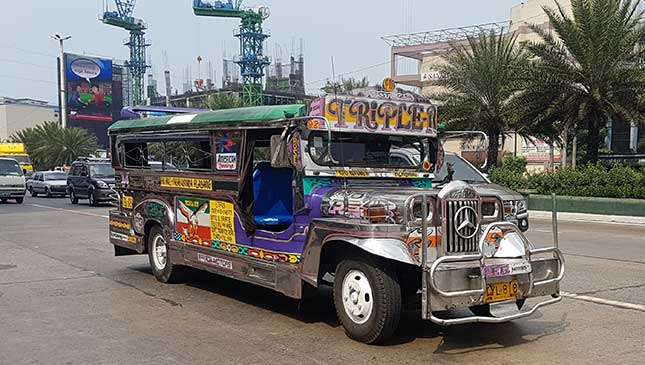 Sarao Motors, the country's biggest manufacturer of traditional jeepneys, and electric vehicle maker Le' Guider International have finally signed a joint agreement to revive the iconic jeepney, which is threatened by extinction as the government implements stricter laws for reasons of emissions and roadworthiness.
Sarao Motors' Ed Sarao and Youssef Ahmad, CEO of Le' Guider, agreed to manufacture jeepneys powered by the emissions-free electric motors developed by the latter.
"It's good. It's a transparent deal," said Ahmad, a licensed engineer who has developed electric motors for cars, motorcycles, tricycles and now, jeepneys.
For almost two years, the two have been engaged in exploratory talks for the possible joint manufacturing of e-jeepneys to replace the millions of smoke-belching, diesel-powered units plaguing our roads.
After inspecting Ahmad's prototype e-jeepney at the Le' Guider facility in Pasay City last December 28, Sarao returned to the facility last Monday, January 22, to formalize his partnership with Ahmad.
ADVERTISEMENT - CONTINUE READING BELOW ↓
Wasting no time, Ed drove the prototype Le' Guider-Sarao e-jeepney, powered by a 15kW permanent magnetic motor mated to a regular manual transmission system, to the Sarao assembly plant in Las Piñas to complete its bodywork.
The public unveiling of the finished product is expected to be within three weeks.
Ahmad said that the electric motor of Le' Guider satisfied the four requirements needed by Sarao Motors to revive the jeepney:
1) A powerful, safe and reliable electric motor.
2) A long range of 120km with a charging time of only two hours.
3) It can be mated to a conventional five-speed manual transmission.
4) It runs on a powerful battery that can last for at least 10 years.
With this solid partnership, Ahmad is proud to say that their e-jeepney is 100% Filipino-made. When fully operational, the seven-hectare Sarao facility in Las Piñas can manufacture around 50,000 units a month. The Le' Guider executive is optimistic that the revival of Sarao Motors is expected to generate more jobs for its assembly plant.
Sarao Motors is the lone survivor among the country's former top jeepney manufacturers. Francisco Motors and other big names folded up in the past decade when the demand for these units, mostly running on reconditioned diesel powerplants, declined primarily over the issue of emissions and road safety.
Ed's late father, Leonardo Sarao, started building passenger jeepneys after World War II using surplus units left by the American troops.
Aside from the manufacturing of brand-new units, the tandem is also eyeing the possibility of converting diesel-powered jeepneys to electric vehicles that will comply with the requirements of the LTO, the LTFRB, and the DENR.
ADVERTISEMENT - CONTINUE READING BELOW ↓
Recommended Videos
The joint agreement has a six-year contract with an option for automatic renewal, depending on the mutual arrangement of both parties, Ahmad emphasized.
Do you think the mass production of Sarao e-jeepneys will rekindle the love of Pinoys for this classic transport?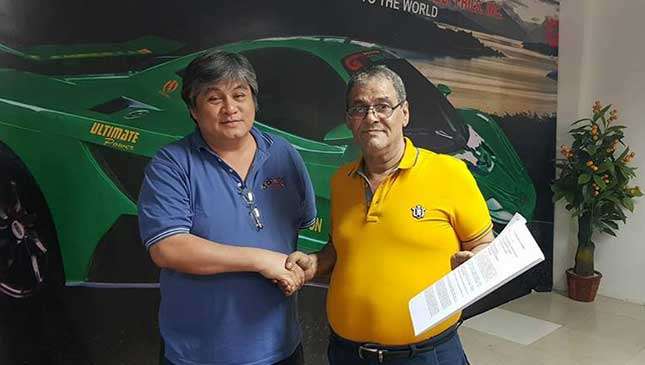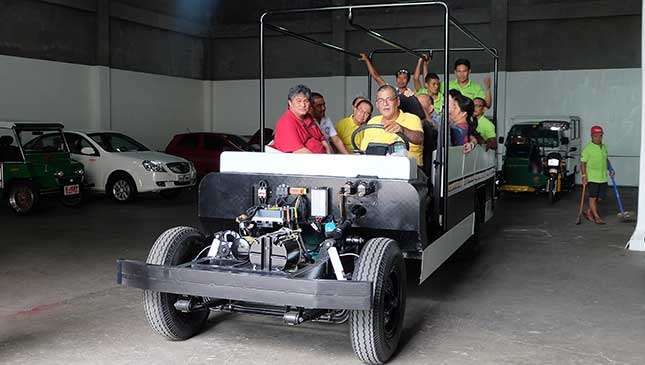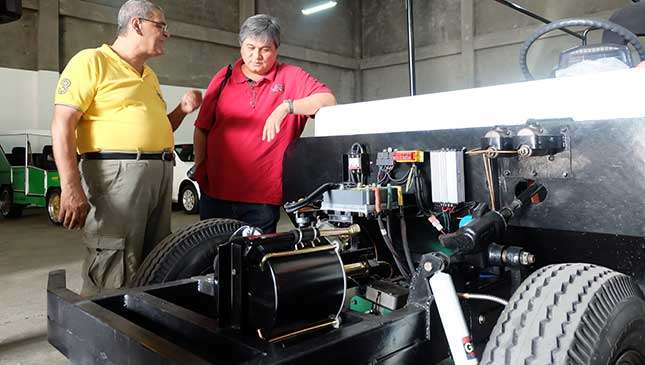 ADVERTISEMENT - CONTINUE READING BELOW ↓