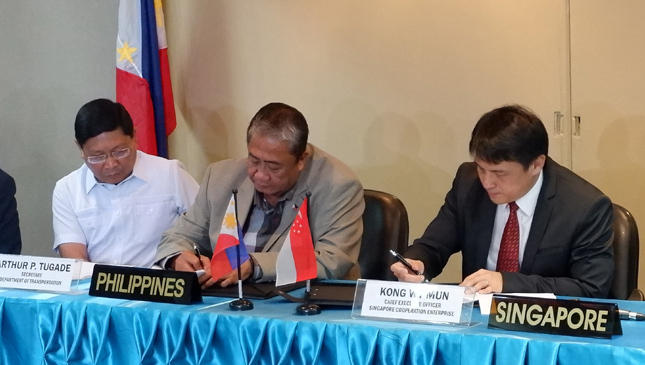 The Philippine Department of Transportation (DOTr) will work with the Singapore government to develop an intelligent transport system (ITS) to help ease traffic in the National Capital Region.
A memorandum of understanding between the DOTr and the Singapore Cooperation Enterprise (SCE) was signed earlier today by transportation secretary Arthur Tugade and SCE CEO Kong Wy Mun. Under the MOU, the SCE will help the Philippines improve its traffic systems using shared best practices and the aforementioned ITS.
Included in the ITS is the installation and implementation of different traffic control systems, incident management systems, and the utilization of congestion management, traffic enforcement, and surveillance.
Continue reading below ↓
Recommended Videos
The SCE was formed by the Singaporean Ministry of Trade and Industry and Ministry of Foreign Affairs to promote international trade relations, and to share the country's expertise in the public sector through partnerships with other governments.
This isn't the first time that the SCE has partnered with the Philippine government. According to Secretary Tugade, the then Department of Transportation and Communications (DOTC) turned to the SCE back in 2011 to help develop a viable model for public-private partnership projects in the Philippines.
The Philippines stands to gain a lot of information under the new MOU. Singapore is home to one of the highest road densities in the developed world, with around 280 motor vehicles per kilometer of road. Still, the small nation manages to keep congestion and traffic flow in check and is known for having one of the most efficient public transportation systems in its region.