In celebration of Swiss Month in August, the Primer Group of Companies, along with Lucerne, Grimalkin, and the Embassy of Switzerland in the Philippines, hosted the Victorinox Gallery at the Atrium in Podium Mall, Pasig City.
The exhibit, which was held from August 24 to 29, showcased Victorinox's rich history as a brand. The company began life all the way back in 1884, when Karl Elsener opened up a cutlery workshop in an effort to create jobs so that locals wouldn't have to leave the region to find work. His grand project was to create a compact knife that can serve a variety of purposes. After years of hard work, the Swiss Army knife was born.
Since then, Victorinox has been helmed by Elsener's descendants and has branched off into other products like watches, travel accessories, fragrances, and household cutlery. And though its home remains in the heart of Switzlerland, the company has expanded to more than 120 countries across the globe. 
The exhibit in Podium Mall was attended by many notable people, including executives from Primer Group of Companies and Lucern, the country's main Victorinox distributors. Were you able to check it out?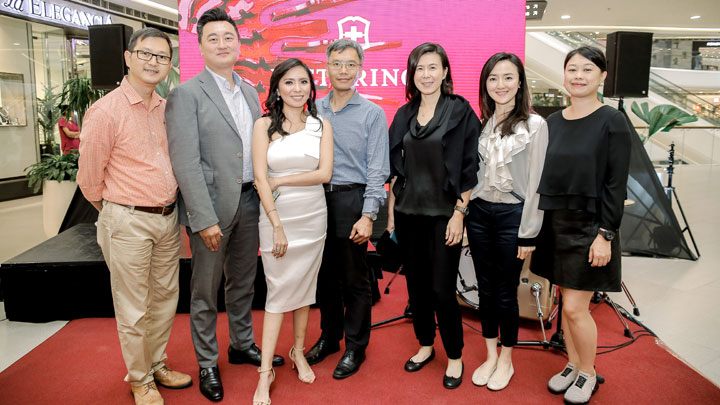 Continue reading below ↓
Recommended Videos