More good news from the local auto industry: The Volkswagen Santa Rosa dealership, Volkswagen Philippines' eighth since it officially started operations in 2013, is the first established in Southern Luzon, and targets mainly the upwardly mobile markets of the Calabarzon Area (Region 4A) that encompasses the provinces of Cavite, Laguna, Batangas, Rizal, and Quezon. According to the press release, the area is a booming economic growth corridor populated by the nearly eight million that fall within the vehicle-buying age demographic of 20 years old and above.
Volkswagen Philippines' president Felipe Estrella said during the program: "Establishing our eighth Volkswagen dealership in the country, at the economic epicenter of a developing phenomenon that is the Calabarzon area, was a very easy decision to make. And in collaboration with the Lica Auto Group, we are able to establish our presence in a very exciting market.
"Now, the region's residents and enterprises will have more access to the German engineering, build quality, and driving experience of Volkswagen automobiles and the accompanying Volkswagen after-sales services and support."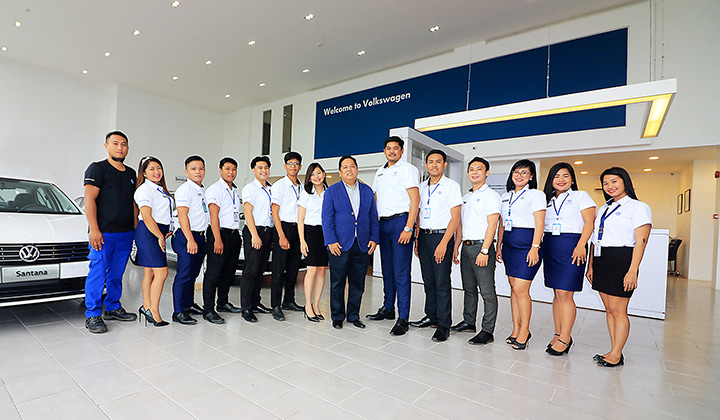 Continue reading below ↓
Recommended Videos
The Lica Auto Group is a key enterprise of the Manila-based Lica Group that traces its roots in Calabarzon-based real estate, sugar plantations, and banking. The Lica Group, which counts over 50 years of operations, is one of the leading diversified business groups in the Philippines. Its Auto Group is among the largest automotive sales and businesses in the country, with a total of 46 full dealerships and 19 satellite showrooms.
Congratulations, Volkswagen PH!