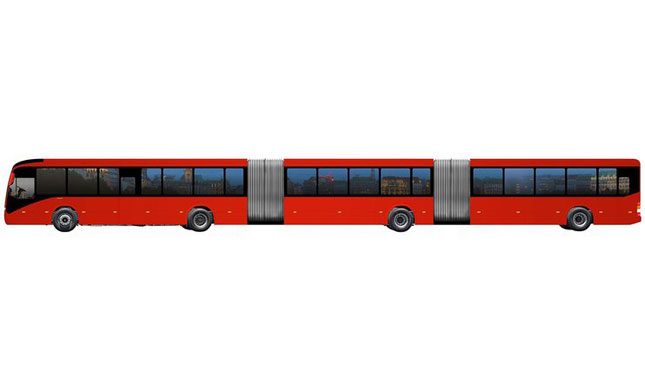 The tiring ordeal of riding a bus is just one of the many woes that commuters face every single day. Oftentimes the lines are long, the buses are jam-packed, and rarely do they run on time. In attempt to help solve this problem, Volvo Buses has just introduced the world's largest bus.
Called the Gran Artic 300, Volvo's big bus looks almost like a section of the MRT with wheels attached. It's 30m long and can fit up to 300 passengers. For comparison, an Airbus 330-300 plane from Singapore Airlines seats around 285 people. So with this bus, you could have a plane load of commuters in one vehicle traveling along a given route during rush hour. On paper, it seems like a great way to reduce the number of buses on the road and to transport more people in less time.
Continue reading below ↓
Recommended Videos
The Gran Artic 300 was designed in Brazil and will be used in the country's Bus Rapid Transit systems, where buses run on dedicated lanes. Volvo also unveiled the Super Artic 210, which stretches to 22m and can carry 210 passengers.
"We are leaders in vehicles for high-capacity transportation systems, Bus Rapid Transit, and now we introduce the world's largest bus chassis. This vehicle will provide more efficient transportation systems, offering a higher quality for the passengers and improved cost efficiency for the transport operators", said Fabiano Todeschini, head of Volvo Bus Latin America.
Do you guys think the Gran Artic 300 would be a good addition to our streets?