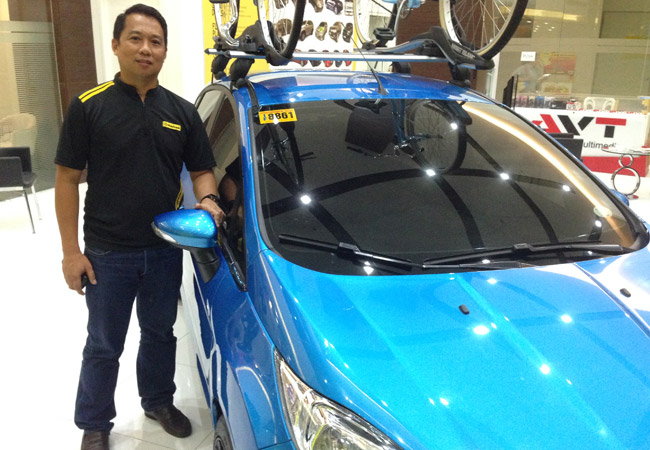 As you know, Maybank Philippines is currently holding its "Yellow Garage Car Sale" event to dispose of the repossessed cars in its stable. Repossessed cars are those seized from vehicle owners who have defaulted on their monthly payments. An example would be the car in the photo above, a 2014 Ford Fiesta 1.5L AT Sport hatchback with only 3,153km on its odometer. That means the car was repossessed from its first buyer after just a short time of ownership.
Out of curiosity, we asked the bank's sales and marketing officer, Leonardo Daleon, what the main reasons are behind the repossession of financed units.
"First, some car buyers are tempted by the low-down-payment schemes of car distributors," Daleon told TopGear.com.ph. "They feel the offer is too good to be true, so they pay the down payment up front without giving much thought to where the monthly payments will come from."
Second, the bank executive cited the sudden and unexpected loss of a job as a common reason behind the repossession of financed cars.
"Sometimes, a car buyer would lose his or her job just a couple of months after getting a new car," Daleon shared. "He or she will have no choice but to give up the vehicle."
Continue reading below ↓
Recommended Videos
So there. Consider yourself blessed if the car parked in your garage is already fully paid.
Photo by Vernon B. Sarne