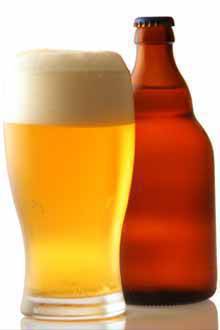 A bill seeking to classify drunk driving as a crime and not just a traffic violation has been filed at the House of Representatives by former President Gloria Macapagal-Arroyo, who is now the representative of the second district of Pampanga.
In House Bill 382 or the Driving Under the Influence of Alcohol Act of 2010, Macapagal-Arroyo proposes that all applicants for a driver's license be required to take a course of driving and safety matters, which would include a lecture on the effect of alcoholic beverages on a person's ability to operate a motor vehicle.
The bill also proposes that drivers involved in a vehicular accident that results in serious physical injury and/or the loss of lives be subjected to chemical tests to determine the presence or concentration of alcohol in their system. Based on the bill, a person with a blood alcohol concentration level of 0.06 or more can be charged with drunk driving.
"The World Health Organization and various studies showed that alcohol intake, depending on the level of intoxication, results in impairment which increases the likelihood of a crash since it produces poor judgment, decreased reaction time, lower vigilance and decreased visual acuity," Macapagal-Arroyo said in a statement.
She added that the existing Republic Act (RA) 4136 or the Land Transportation and Traffic Code is insufficient in defining what constitutes drunk driving.
RA 4136 states that "No person shall drive a motor vehicle while under the influence of liquor or narcotic drug," and that violators will be fined "not less than P200 nor more than P500, or imprisonment of not more than three months, or both, at the discretion of the Court."
In Macapagal-Arroyo's bill, motorists caught driving under the influence of alcohol will be fined P5,000 and their license will be suspended for two months. Second-time offenders will also be fined P5,000 but their license will be suspended for three months. Penalties for third-time offenders are a P7,000 fine and a six-month driver's license suspension. Succeeding offenses could cost one P7,000 and an automatic revocation of driver's license.
Considering the number of accidents linked to drunk driving, do you think the penalties above are enough?