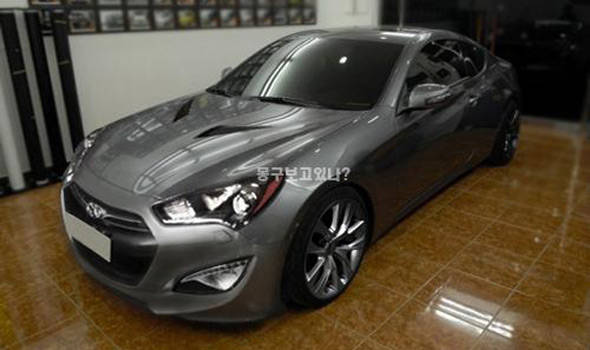 The Hyundai Genesis Coupe has been around since February 2009. As befitting of any car that's on the verge of a midlife crisis, it deserves a makeover. Is that what we're looking at here? That may be the case if Hyundai-Blog.com is to be believed.
Looking at the photo, we can see that the car's front fascia mimics a lot of elements from the Hyundai Veloster save for the scallops at the bottom of the headlights. The taller snout, though, has us wondering if this was only because of Hyundai's desire to apply the Veloster-like face on the Genesis Coupe or if the Korean carmaker has plans to put a bigger engine under the bonnet.
Hyundai has yet to confirm if this is indeed the facelifted Genesis Coupe so it looks like we'll have to wait and see.
Photo from Hyundai-Blog.com
Continue reading below ↓
Recommended Videos