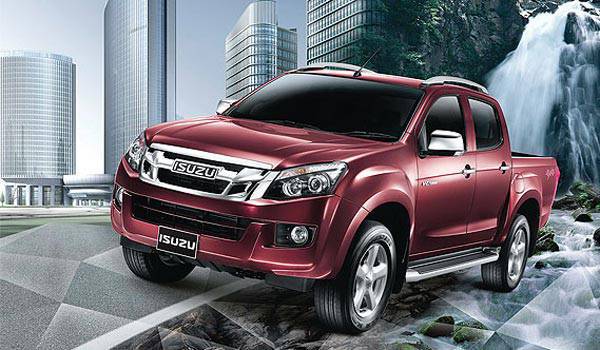 Isuzu Philippines Corporation (IPC) has sent us its official statement regarding the arrival of the all-new D-Max. Apparently, the company has been receiving a lot of enthusiastic inquiries from customers about the entry of the popular pickup in the Philippine market. The new D-Max has already been launched in Thailand.
According to IPC, the arrival of the new D-Max in the country may take some time due to several factors. "It is difficult for us to peg a specific date right now for the Philippine introduction of the all-new D-Max because of a few important considerations," says IPC president Ryoji Yamazaki. "These details need to be properly sorted out to ensure that the new D-Max can and will operate optimally on Philippine roads and under Philippine conditions."
One consideration cited by IPC is the steering-wheel orientation, the Philippines being a left-hand-drive market as opposed to Thailand's RHD configuration. This, according to the company, has impact on the manufacturing timetable. There are also issues regarding local regulations that need to be addressed, as well as the most favorable list of specifications and features that will appeal specifically to Filipino consumers.
"Rest assured, however, that preparations are currently ongoing for us to be able to deliver the new D-Max to our most valued customers hassle-free," Yamazaki adds. "We will announce an official launch date as soon as we are 100 percent sure that the new model of our best-selling and award-winning pickup is already geared for Philippine conditions."
Continue reading below ↓
Recommended Videos
So, will the waiting time make you more eager to get your hands on the new D-Max, or will you just shift your attention to other options?