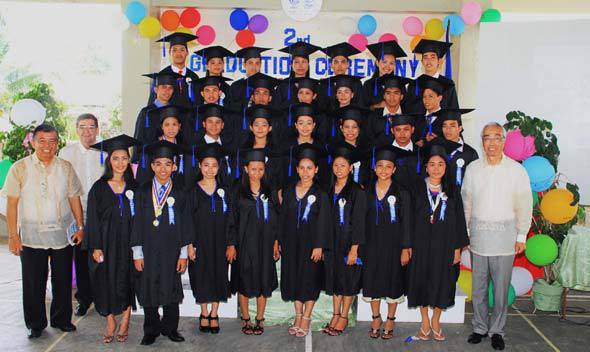 Isuzu Philippines has taken another step in uplifting the quality of automotive services in the Philippines as a fresh batch of its scholars recently completed a two-year course at the Isuzu-Technical Education and Skills Development Authority (TESDA) Auto Mechanic Training Center.
A total of 29 fresh graduates were greeted by Isuzu Motors Ltd. chairman Yoshinori Ida in a ceremony to mark the scholars' achievement.
"It has only been two-and-a-half years since the inauguration of the Isuzu-TESDA Auto Mechanic Training Center, and we are having already the second commencement exercises," Ida said. "The first-batch students have earned a good reputation at their workplace because of their skills and knowledge. You are expected to do as well. Your families and we at Isuzu are full of optimism for you."
The graduates--13 males and 16 females--received the highest certification in the field of automotive service after a two-year course at TESDA. They also received a certification in driving.
"Besides the technical skills, the students are trained in the other aspects of car business like teamwork, customer relations and planning," Isuzu Philippines said.
The second batch of graduates has an opportunity to work with Isuzu Philippines, Isuzu Auto Parts Manufacturing Corporation, various Isuzu dealerships and other local service shops and companies.
Continue reading below ↓
Recommended Videos
"One of the goals of the training center is to uplift the quality of automotive education in the Philippines for the benefit of the local car industry in general and not just Isuzu. In fact, graduates belonging to the second batch will also land jobs at several bus companies, including Don Mariano, Jell Bus Transport and G-Liner," Isuzu Philippines said.
The Leyte-based Isuzu-TESDA Auto Mechanic Training Center is Isuzu's way of giving back to society. Aside from the scholarship, job opportunities are already waiting for the students once they graduate. Isuzu Philippines currently has 67 active scholars who will graduate in three different batches.