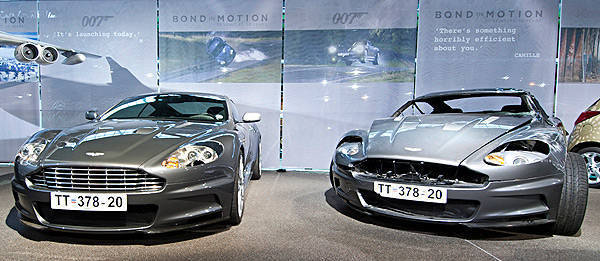 Remember the August 2011 article posted here about plans for the world's largest exhibition of vehicles featured in James Bond movies to celebrate the film franchise's 50th anniversary? It's finally happening.
The Bond in Motion exhibit is now open and according to Stephen Munn, commercial director of the National Motor Museum in Beaulieu, England, which is hosting the year-long event, it has attracted a huge amount of interest from the press and public on an international scale.
"There has been an extraordinary amount of interest in this exhibition, from the general public and press alike, which is incredibly exciting," said Munn. "We have seen a dramatic rise in website hits and an increase of over 100 percent in our visitor numbers since the opening, at what is normally a quiet time of year. We hope the exhibition will continue to have a significant impact on our visitor numbers throughout the rest of the year."
Held in cooperation with Eon Productions, the production company behind the James Bond films, to celebrate the 50th anniversary of the James Bond film franchise, Bond in Motion features 50 vehicles that have appeared in the Bond films over the years including cars, boats, motorbikes, sleds, jets and many other modes of transport. Two of the vehicles that can be seen on exhibit are the pristine 2006 Aston Martin DBS used in Casino Royale standing alongside a severely damaged Aston Martin DBS stunt car, which was rolled over seven times to set a Guinness World Record. Also on display is a BMW 750iL used in Tomorrow Never Dies where Pierce Brosnan's Bond was seen driving the vehicle remotely from the back seat using his cellular phone.
Continue reading below ↓
Recommended Videos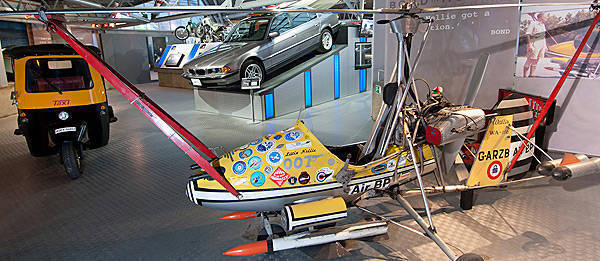 Visitors can also watch exclusive behind-the-scenes footage showing just how some of the most memorable stunts in the films were created.
Bond in Motion will run until December 2012 and can be seen as part of a visit to the whole attraction of the National Motor Museum.