Asian Carmakers Corp., the official distributor of BMW vehicles in Philippines, is hoping to arm more Filipinos with technical and industrial skills through an additional training facility to be established in Xavier University in Cagayan de Oro City.
The company has contributed P72.3 million for the construction of the Jose Ch. Alvarez (JCA) Technology Complex inside the campus where there are currently 600 students enrolled in vocational courses like Automotive Technology under the school's Industrial Technologies program. The facility is expected to be completed next year.
"The facility aims to develop the skills of deserving Filipino students and give them the opportunity to eventually become a part of a competent labor force, not only here in the Philippines, but in international industries as well," Asian Carmakers said in a statement.
Students enrolled in the programs to be offered at the JCA Technology Complex will have the option to train in BMW dealerships. They also have a chance to be absorbed by the company.
"I personally believe in the value of having good education and I recognize the talent of the Filipino youth and their need for progressive educational institutions," Asian Carmakers chairman Jose Ch. Alvarez said.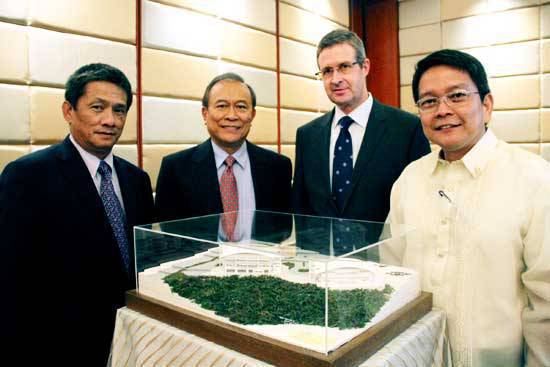 Continue reading below ↓
Recommended Videos
Officials of Asian Carmakers and Xavier University pose with the Jose Ch. Alvarez Technology Complex model.