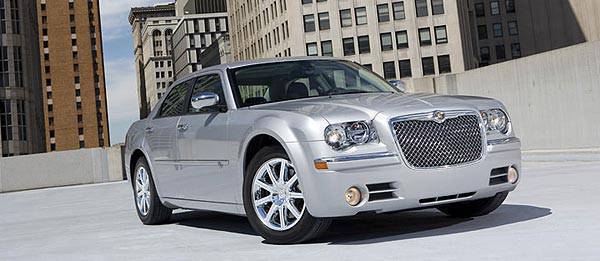 The Jeep Commander, Jeep Grand Cherokee and Chrysler 300--all distributed locally by CATS Motors, Inc.--are among today's "most overpriced cars," Forbes.com said. The list was made based on prices in the US market.

Of the three vehicles, the Chrysler 300 was the one tagged as "the most overpriced" as the difference between its manufacturer's suggested retail price (MSRP) of $27,260 and its market price of $21,517 reached $5,743 or 21.1 percent.

In the Philippines, the Chrysler 300 is sold at around P2,350,000, the Jeep Commander at P3,150,000 and the Grand Cherokee at P4,200,000. Prices tend to fluctuate for imported vehicles due to adjustments based on currency exchange rates.

CATS Motors refused to comment on the Forbes.com list, saying the prices vary based on specifications of the vehicles sold in different markets.  

"We believe we're pricing our vehicles fairly by giving our customers as many features as we can in our vehicles and yet pricing it within reach of our target market," said Bob Shaw, CATS Motors vice president for sales.

Other vehicles which are in the list of Forbes.com's "most expensive cars" based on their sticker price are the Chevrolet HHR ($19,030), Nissan Armada ($37,210), GMC Sierra 2500 ($27,465), GMC Sierra 1500 ($20,850), Chevrolet Silverado 2500 ($27,465), Chevrolet Silverado 1500 ($20,850), Nissan Titan ($26,320), and Ford F250 ($25,300).
Continue reading below ↓
Recommended Videos