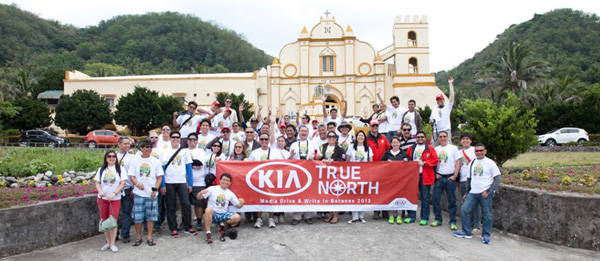 The Batan Island is the main island of the Batanes group of islands, and Ivana just happens to be the smallest town with a population of around 2,000 people. With fishing and farming as the island's main sources of living, it's no surprise that the San Jose de Ivana Church only collects around P40 during a typical Sunday mass.
Hearing the church's plight and being told that the altar had last been refurbished 40 years ago, Columbian Autocar Corporation, the local distributor of Kia vehicles, was moved to donate P20,000 for the church's upkeep during its recent media ride-and-drive in Batanes.
Sympathizing with the church's ordeal, the journalists who were part of the trip also threw in some money into the pot, bringing the total amount to P30,000.
ADVERTISEMENT - CONTINUE READING BELOW ↓
ADVERTISEMENT - CONTINUE READING BELOW ↓
Recommended Videos