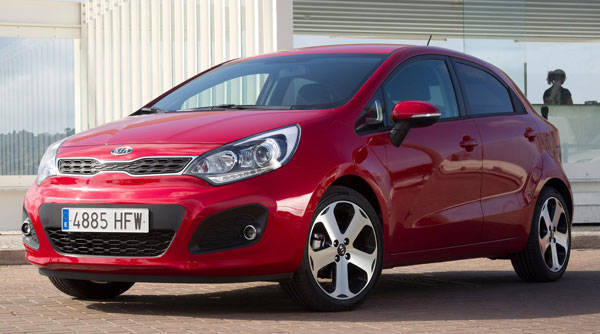 Columbian Autocar Corporation, the official distributor of Kia vehicles in the country, has announced that it sold a total of 3,246 units through May, an impressive 89-percent increase from the 1,715 units it moved in the same period last year. This year-on-year percentage growth, according to CAC, is tops among members of the Chamber of Automotive Manufacturers of the Philippines, including Toyota, Mitsubishi, Isuzu and Honda.
Thanks to its strong sales performance in the first five months of the year, Kia now ranks fifth in year-to-date standings, owning a "healthy" 5.5-percent share of the market.
Largely attributing her company's resurgence to the new Rio sedan and hatchback, CAC president Ginia Domingo says that "the demand for the all-new Rio and our other models encourages us to continuously introduce vehicles that are expressions of the Kia brand's commitment to create high-quality cars with striking designs and minimal environmental impact."
Domingo also believes that more Filipino consumers are now "recognizing the undeniable value proposition of our vehicles."
ADVERTISEMENT - CONTINUE READING BELOW ↓
CAC adds that Kia's good showing in the Philippine market is consistent with the Korean brand's success around the world. Also in May, CAC points out, Kia "posted a 15.5-percent year-on-year sales growth in global sales."
ADVERTISEMENT - CONTINUE READING BELOW ↓
Recommended Videos